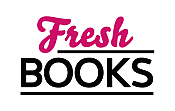 Summer Reads are HOT in July!
"Exciting storyline joins fantastic illustration in this action packed graphic novel"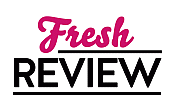 Reviewed by Samantha Randolph
Posted January 29, 2015

Graphic Novel | Science Fiction
Herk has always wanted stronger legs. His family of Nnewts seem to walk around just fine, but he is stuck staying in the water with his weak legs. When his village is attacked, Herk is separated from his family. He must learn to stand on his own two legs (metaphorically) while his physical ones still won't work well in the face of dangerous enemies, a mysterious past, and evil abound.
When I first picked up NNEWTS by Doug Tennapel, I admit I was a little skeptic. I'm not a big fan of reptiles, and I was worried I might not find a connection to the story. When I opened the book and saw the first illustration, I couldn't resist saying "wow", and that became a trend as the story went on. Herk is an absolutely adorable Nnewt. He's young and dreams of big adventures. His family is full of unique characters, from a scientist father to a kickbutt mother. It is easy to feel right at home with them thanks to the breathtaking illustrations on each page.
With the arrival of the Lizzarks and an evil lord, the story turns darker, and the action doesn't stop. There are several twists that will leave your mouth hanging open, but there is plenty of surprise humor throughout to keep a smile on your face. By the end, Tennapel leaves the perfect amount of mystery, suspense, and attachment to Herk to keep readers eagerly awaiting the next installment.
All in all, I am so glad I decided to give this one a chance. NNEWTS is unique, fun, exciting, and one of the best drawn graphic novels I've seen. I love the story line Doug Tennapel weaves, and I can't wait to see what the next installment brings.
Learn more about Nnewts
SUMMARY
A little hero faces big challenges in the first book of this totally unique graphic novel fantasy-adventure series from Doug TenNapel.The first book in the Nnewts series follows the story of Herk, a lovable Nnewt who longs for stronger legs, something his mother and father wish they could give him. When his quaint village is attacked by the reptile Lizzarks, he\'s forced to flee his home and leave behind the only life he\'s ever known. Now, all alone and on the run, Herk navigates a dangerous world filled with strange creatures and mysterious wonders, where friends are few and an evil lord is in hot pursuit.
---
What do you think about this review?
Comments
No comments posted.

Registered users may leave comments.
Log in or register now!