"The CIA, FBI, MI6 and every European country is searching for him and he is coming straight for them"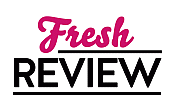 Reviewed by Shellie Surles
Posted January 24, 2015

Will Cochrane is one of the most deadly spies in the world. He works for a joint CIA-MI6 agency. While on a mission he refuses an order and kills five enemy operatives to save the life of one of his own. Now he is wanted by the CIA and MI6 and he must discover what was so important that they would let one of their own die and make him an international fugitive.
Will heads for the only place he can get the answers the United States. Now the FBI's top person, and a deadly Russian assassin team are on his heals searching for him and he must discover the truth before a plot to destroy the United States is unleashed and more innocent people are killed.
Exciting nonstop thriller is the best way to describe DARK SPIES. Will Cochrane is a hard core killer that you root for from the first moment. Though he is deadly, he only kills to protect his nation and the innocent.
Matthew Dunn has created a spy that is the best of the best. The story line is intense and you won't want to put the book down once you start reading until you're done. Though part of a series of books about super spy Will Cochrane, DARK SPIES can be read as a standalone. Though after you read one Will Cochrane book you will want to read them all.
SUMMARY
On the run from the CIA, intelligence operative Will Cochrane heads to the United States to uncover a diabolical spymaster at the center of an international conspiracy in this thrilling follow-up to Slingshot
Will Cochrane crouches on a hilltop, assembling his sniper rifle. He's still thinking about being removed from his mission tracking the terrorist financier Cobalt. Instead, he's been sent to babysit a CIA operative and her asset in Norway, a routine assignment far below the skill level of the only agent to earn the code name Spartan. But as he scans the vista before him, he sees something that's just not possible, an eminent Russian spymaster—code-named Antaeus—whom Will is sure he killed three years ago. . . .
Will reports to Langley immediately and the response is emphatic: Antaeus Must Not Be Touched. Further Inquiries Require Project Ferryman Clearance. Almost as soon as he hears this, Will sees Antaeus's men execute the asset Will was sent to protect, and Will decides to take a shot at the spymaster, knowing it will make him a marked man. Will manages to kill the attackers and save the CIA operative, but the elusive spymaster slips from his grasp, and both the CIA and MI6 tell him to surrender for disobeying orders.
Now the only way to save his career—and his life—is to get into the U.S. and expose the truth about Project Ferryman. But to accomplish this Will has to outmaneuver four deadly Russian assassins and an elite FBI team controlled by officials who will stop at nothing to keep their sins and secrets safe.
---
What do you think about this review?
Comments
No comments posted.

Registered users may leave comments.
Log in or register now!