"Humpty Dumpty Goes Back to the Future"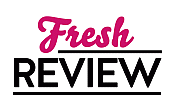 Reviewed by Bonnie Rose
Posted January 18, 2015

Romance Time Travel | Novella / Short Story
In the not too distant future, sixteen year old Zaphira is suffering the pangs of first love. The object of her affections is Aiden, the twenty-eight year old assistant to her father, who's a scientist. When Zaphira can't hold back any longer, she plants a kiss on Aiden, and tells him that she loves him. Aiden breaks away, then runs away, with a look of horror on his face. Zaphira is crushed, assuming that he finds her totally unattractive, when the opposite is true. Aiden is fighting his attraction for this girl who is way too young for him, and his best friend's daughter to boot. To make things worse, Zaphira learns that Aiden was killed that same day.
Now we fast forward eight years to find twenty-four year old Zaphira all alone in the world, with only her dogs for companions. Biological warfare has wiped out the human race, except for a few who have a natural immunity. Zaphira's father is now gone too, but he promised her that there were others who survived and that they would find her. Up to now, there has been no sign of anyone else, until one day, an android shows up in very bad shape. The android insists he is Aiden, that he never died, but was altered and sent through time by Zaphira's father to her. At first, Zaphira can't believe that this mangled piece of metal, who has no control over his own body, is Aiden. Eventually, though, she is convinced, and reluctantly agrees to help him.
In Aiden's frame of reference, it was only yesterday that Zaphira was sixteen years old and kissed him, and at first it's hard for him to accept that eight years have really passed, and she's now twenty four. Then he's intrigued, because now there are no obstacles keeping them apart. That is, if they're able to repair him and get his human body back, which is questionable. Zaphira is confused and conflicted. She has already adjusted to the fact that Aiden was dead, and moved on. Before the poison killed off the population, she did have other relationships. Now, however, her feelings for Aiden start to resurface, but she's not going to give in to them so easily.
While the subject of biological warfare is indeed a serious one, there was much humor as Zaphira and Aiden try to put Humpty Dumpty back together. When he is put together and turns out to be bigger and better, things really get interesting. The wiry, nerdy body is now a hunk, but her beloved Aiden is still inside there. What's a girl to do? If you like a quick romantic read, with a little sci-fi thrown in, SHORT CIRCUIT fits the bill. This quirky and enjoyable novella will leave you with a smile.
SUMMARY
In the year 2086, Zaphira is alone, the last survivor of biological warfare on Earth. Before he died, her scientist father promised other survivors would come. Nobody has. So when a horribly mangled android shows up claiming to be her father's assistant, Aiden, who has been sent through time to rescue her, she's both frightened and astounded.
The last time she'd seen Aiden, she'd been sixteen, head-over-heels in love with him, and had literally thrown herself at him, leaving her devastated by his rejection and him running for the hills. The following day, she'd been told of his death.
Eight years later he's miraculously back, this time asking for her help. Without it, he won't survive. But can she really put a dead man back together with tweezers?
For Aiden, everything has changed. There are no other humans, no government, and time travel has left his new android body unexpectedly weak and suffering from inexplicable genetic changes in eye and hair color, brought about by his molecular shake-up. Unbelievably, the scientist who sent him is dead, and he must rely on the scientist's daughter to help him. A woman who he's not so sure has his best interests at heart.
The last time he'd seen her, Zaphira had been a sixteen year old with a dangerous crush on him and he'd been rocked by the turmoil of his own feelings. Now she's twenty-four and literally holds his survival in her hands. Too bad everything he does and says seems to annoy her. Trusting her might be his undoing. But he is left with no choice.
For Zaphira, getting used to the transformation of old Aiden to android Aiden requires a large mental leap. But when android Aiden starts to rebuild his human form to a new and improved standard, things start to get tricky.
The Aiden she loved as a little girl was her father's nerdy assistant. The new Aiden is hot. But are her feelings as strong eight years later or are they simply a cherished memory?
Excerpt
His temperature lowered and he took a moment to thank God he didn't have a physical penis, or she may just have noticed how hard and erect it was. Womanhood certainly sat comfortably on her now. Unfortunately, that particular piece of his anatomy had been sacrificed on the altar of time travel and the sexless piece of robotic shielding he'd been obliged to employ. Surprised, he noticed it didn't seem to affect his sudden surge of hormones as Zaphira's soft breast brushed his metallic cheek. Heated particles dashed to his groin region and he couldn't tear his gaze from her lush cleavage.

Breathless, he sucked in, choked on an excess of air and tried to cough unobtrusively.

"Are you all right?"

Her beautiful face filled his vision, her soft doe eyes melted his heart for a brief moment, before it gave a hasty knock as the knowledge hit him like a sledgehammer— he had felt the stroke of her breast rather than imagined it. His breath stuttered and trapped in his throat, if he had skin it would be florid.

"Aiden?"

Zaphira leaned toward him, cradled his head in her arms, pressed his cold lifeless cheek into her breast and he sensed the zap of it, the zing. How the hell could it happen? How could he feel?

Her gentle inquisitive fingers stroked his face, his temple, his cheek. She lifted her hand from his metal case and started the skim of her fingertips at his forehead again. And again. With an almost imperceptible turn of his head, he allowed his face to nuzzle into her soft welcoming bosom, and rejoiced in the simple pleasure of his communication impulses as they reconnected and allowed the sensation of her silken skin pressed against his face to radiate until he purred with unexpected desire and reveled in the sheer humanity of her touch.

"Aiden?"

"Yes." A breathless rush emerged from his lips.

"Are you okay?"

"Yes." He relaxed and luxuriated in the lap of water on his body, experienced the brush of it as though it was his skin it rippled over.

"Aiden?"

His tongue stuck to the roof of his mouth, he struggled to swallow as he turned his face further into her, smelled the earthy womanliness of her cleavage and nuzzled in.

"Your breasts…"

The last discernible sound was her horrified gasp before he plunged to the depths of the frigid bath water. His heavy metal head clunked on the bottom and the sound of turbulent bubbles assaulted his ears as he gulped, desperate for air. Lust had been washed away with a tidal wave of water rushing through his armored plating and filling his brain with slush. With no control over his own limbs, even a wild thrash to indicate he was drowning wasn't an option.

Bitter cold fluid filled his lungs as his mechanical mouth failed to respond to the command to close, and allowed the water to gush in and swamp him. His brain refused to engage. Deprived of oxygen it had no ability to give his sunken android body the instruction it required to not drown the human within. A black cloud of desperation engulfed him.

He stared, eyelids wedged wide open as Zaphira gazed back at him through the blurred depths of the water. Her deep brown eyes, hard and angry. She leaned forward and wrenched his head and shoulders free of his watery grave.

"You bloody pervert."
---
What do you think about this review?
Comments
No comments posted.

Registered users may leave comments.
Log in or register now!