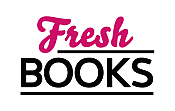 Great new reads in September
"A dark alternate Britain following a defeat in World War Two"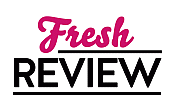 Reviewed by Clare O'Beara
Posted January 18, 2015

A grim alternate history is portrayed, in which 1946 sees the SS carrying out the job of policing in London. John Henry Rossett, an ordinary copper, has no choice but to co- operate with the victors. Just as they did in every conquered European country, the Germans have commandeered the best of everything and continue to carry out abhorrent activities against minority populations. Rationing has left everything in short supply, and the weather has been bitter. This really is THE DARKEST HOUR.
Through Rossett's experience we view the surrendered country and learn how the situation came about. The German Army managed to take Moscow, after invading Britain was enough to turn the course of the war. Edward the Eighth, an extremely right-wing personality, is King, who submitted to invasion. Oswald Mosely, the leader of the reviled Fascist Party in England before the war, is established in Downing Street as a figurehead. So, what is life like? Maybe you'd prefer not to know. Certainly, it makes disturbing reading.
Clearing out a house of its arrested occupants, Rossett comes across a young boy and a hoard of gold sovereigns. If it comes to saving one or the other, he knows which he'd prefer. But the child is destined for a hellish fate, and police cannot take bribes. Unless he can think of a way out of the situation, Rossett will lose both. Desperate times make desperate men, and Rossett is both hero and antihero as the action becomes openly violent.
I was unsurprised to meet the Resistance, who are just as fraught as their antagonists are brutal. Their counter measures have harmed innocents as well as Germans. The wider economic situation is glanced at but the focus remains on the gritty day-to-day as men and women try to survive. Certainly, in pre-war days, some upper class English saw fascism as the force which would stand against the spreading communism that threatened to remove them from wealth and influence. Closing eyes and ears to reports of atrocities, they forged family and business links with wealthy Germans. So the alternative future foreseen by Tony Schumacher in THE DARKEST HOUR is not impossible, just unthinkable.
SUMMARY
In this crackling, highly imaginative thriller debut in the vein of W.E.B. Griffin and Philip Kerr, set in German-occupied London at the close of World War II, a hardened, dispirited British detective jeopardizes his own life to save someone else and achieve the impossible—some kind of redemption
London, 1946. The Nazis have won the war and now occupy Great Britain, using brutality and fear to control its citizens. They even use it to control those who work for them. John Henry Rossett, a decorated British war hero and former police sergeant, is one of those unlucky souls. He's a man accustomed to obeying commands, but he's now assigned a job he didn't ask for and knows he cannot refuse: rounding up Jews for deportation, including men and women he's known his whole life. Robbed of his family by a Resistance bomb, and robbed of his humanity by the work he is forced to do, fate suddenly presents Rossett with an unexpected challenge that could change everything. He finds a boy hiding in an abandoned building and is faced with a momentous decision— to do something or to look the other way. Yet whatever Rossett does, he will be pushed into a place where he could endanger all he holds dear.
Played out against a city in ruin, a place divided between the conquered and the conquerors, The Darkest Hour is a tense, driving adventure thriller, a fascinating alternate history, and the unforgettable story of a man who will be broken—or be given a completely new lease on life.
---
What do you think about this review?
Comments
No comments posted.

Registered users may leave comments.
Log in or register now!