"Brilliant Story with Strong and Sexy Characters"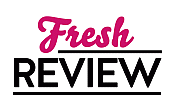 Reviewed by Samantha Randolph
Posted January 17, 2015

Duncan MacHarg may have fun reenacting battles involving the Highlanders, but he never expected to be summoned back in time to help them out. Chieftess Abby of Clan Kerr is in trouble. With the English picking fights and money running low, she is doing her best to be the leader her clan needs. When Duncan shows up, she isn't excited about his prospects, but he just may be the help she has been looking for all along.
JUST IN TIME FOR A HIGHLANDER by Gwyn Cready is an absolutely brilliant novel with a kick butt female lead and swoony love interest. Chieftess Abby is the perfect addition to the historical/time travel romance world with her fearless and no-nonsense attitude. She works hard to rule in a time where respect for women is hard to come by, so she demands it every chance she gets. Alongside her, Duncan is a strong character himself with a thirst to follow and aid this brave leader.
As much as I love the characters and the excellent world building, I do wish more of Duncan's background had been included. There are hints throughout the story about his past, but he seems to adjust to a time period long, long ago without experiencing many culture hang ups or even many thoughts as to what's going on in his own time period. Given the big time difference, it makes it feel like his story and experience is pushed to the side a bit. It definitely doesn't halt any enjoyment in the story, but it still feels a like something is a little lacking on his end.
Overall, Gwyn Cready does a marvelous job of creating strong and sexy characters that stand out. JUST IN TIME FOR A HIGHLANDER is the perfect read for someone looking for something different and exciting in the historical romance world.
SUMMARY
From RITA winner Gwyn Cready comes a Scottish borderlands time travel romance perfect for fans of Outlander
For Duncan MacHarg, things just got real...
Battle reenactor and financier Duncan MacHarg thinks he has it made-until he lands in the middle of a real Clan Kerr battle and comes face to face with their beautiful, spirited leader. Out of time and out of place, Duncan must use every skill he can muster to earn his position among the clansmen and in the heart of the devastatingly intriguing woman to whom he must pledge his oath.
Abby needs a hero and she needs him now...
When Abigail Ailich Kerr sees a handsome, mysterious stranger materialize in the midst of her clan's skirmish with the English, she's stunned to discover he's the strong arm she's been praying for. Instead of a tested fighter, the fierce young chieftess has been given a man with no measurable battle skills and a damnably distracting smile.
And the only way to get rid of him is to turn him into a Scots warrior herself-one demanding and intimate lesson at a time.
Excerpt
With a shriek of frustrated bloodlust, Duncan jerked to a stop as the crossing signal turned red. The musket- wielding French soldier he'd been chasing sprinted to the safety of the opposite sidewalk, nearly knocking down two young women carrying Macy's bags in the process.

Och, Duncan thought with irritation. There's only one thing you can count on with a Frenchmen: they run better than they fight.

One of the women looked at Duncan and grinned. At six foot one with flaming red hair and a Scottish burr, he was used to being noticed. However, the kilt—his grand- da's from the Korean War—inevitably turned the looks into something more prurient. A gust of wind blew down Pittsburgh's Grant Street, and he palmed the wool against his thighs. Sometimes he wished he lived in a world where a man's bare legs weren't the object of such fascination.

"Reenactor?" the woman called.

He lifted his carved wooden sword and blank-filled pistol and gave her a lopsided grin. "Battle of Fort Duquesne."

A roiling gray now edged the blue sky. Duncan hoped the storm they were predicting would hold off until after he was in the air tonight. He hadn't been home to Scotland since Christmas, and by all rights he should have skipped the reenactment since he could only spare a week of holiday time. But there were so few battles in North America in which the Highlanders had fought, he'd hated to say no. His grand-da was his last immediate family member still around, and the old guy was in his eighties. Duncan knew a visit was in order, and he fought off a wave of guilt he knew he deserved for putting the reenactment first.

The walk light turned green just as a band of Seneca warriors, bows drawn, emerged on Fourth Street. In this particular battle, they were allied with the French and therefore his enemy. Not only that, but their leader, a blustery fellow named Dylan, had been a complete arse the night before in a debate over rugby versus gridiron. The Senecas spotted him and Duncan's adrenaline surged. Time to teach the old boy a lesson. With a nod to the women, he lifted his sword and flew directly into the hail of rubber-tipped arrows.

God, how he loved a battle.
---
What do you think about this review?
Comments
No comments posted.

Registered users may leave comments.
Log in or register now!