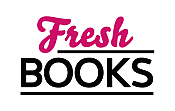 Summer Reads are HOT in July!
"The first fantasy Western I've ever read lights a fire for more!"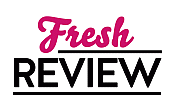 Reviewed by Ashleigh Compton
Posted January 16, 2015

Paranormal Historical | Fantasy Steampunk
Golgotha, Nevada is a dark gritty town with a great deal of magic in its history. In 1870, it will reach an apex of chaos which it never has before. Between train robberies and multiple murders, the law has their hands full. The Doves, local prostitutes, are under attack after one is brutally taken in a ritualistic killing. Malachi Bick, a man who no one can bring themselves to trust, suddenly discovers the daughter he never knew he had. Deputy Mutt is dealing with personal concerns as well as the racism of the town. Of course, all their troubles are only beginning...
THE SHOTGUN ARCANA is probably the most interesting book I've read this month. I have read all sorts of cross genres, but fantasy Western is completely new to me. I had no idea what to expect. What I got was completely amazing: a realistic gay character struggling with religion, angry town elders, a mad scientist, a know-it-all doctor who really didn't know anything, a super-empowered witch-woman, an army of magic bad guys, and someone you can't trust around every corner. It was completely wonderful, a roller coaster ride of magic with tarot based chapter titles. I don't want to say too much for fear I'll give away a crucial twist, but if you have any interest at all in any of the above elements or in fantasy Western in general, pick up a copy of THE SHOTGUN ARCANA.
In particular, I didn't notice the point of view shifts. They were certainly there, but I didn't notice them. My biggest complaint in multiple point of view shifts is that they are too obvious; they are not too obvious here. I care about each character equally, whether liking them or hating them, and I care enough to want to hear what they think or have to say. These characters are rich and dynamic enough that their points of view all sound different and personally tailored to them. The prose is also tailored wonderfully. It is fantastic prose, with not a verb out of place.
My favorite characters are those who are outside the fringes of society, specifically the Doves and Harry Pratt. The Doves, of course, are varied women. They all have something different to say, something different going on in their lives. However, they are all united under the front of survival in the harsh frontier. There is not much more to say about the Doves except that I found something to admire in all of them. As for Harry Pratt, I have sought for a realistic LGBT character in popular novels for a long time. Harry's conflict of being gay and Mormon is one which causes real tension for his character. He is truly a beautifully conflicted person, in love with someone he couldn't be at the time this novel is set, even in a fantasy story.
THE SHOTGUN ARCANA is an excellent fantasy Western, and I am glad to say it has set the bar officially for me as far as future fantasy Western novels. I hope to read more R.S. Belcher novels in the future. He is a great writer and I would say that if you have any interest in the genre, read this book and see for yourself.
SUMMARY
R. S. Belcher's debut novel, The Six-Gun Tarot, was enthusiastically greeted by critics and readers, who praised its wildly inventive mixture of dark fantasy, steampunk, and the Wild West. Now Belcher returns to Golgotha, Nevada, a bustling frontier town that hides more than its fair share of unnatural secrets.
1870. A haven for the blessed and the damned, including a fallen angel, a mad scientist, a pirate queen, and a deputy who is kin to coyotes, Golgotha has come through many nightmarish trials, but now an army of thirty-two outlaws, lunatics, serial killers, and cannibals are converging on the town, drawn by a grisly relic that dates back to the Donner Party…and the dawn of humanity.
Sheriff Jon Highfather and his deputies already have their hands full dealing with train robbers, a mysterious series of brutal murders, and the usual outbreaks of weirdness. But with thirty-two of the most vicious killers on Earth riding into Golgotha in just a few day's time, the town and its people will be tested as never before—and some of them will never be the same.
The Shotgun Arcana is even more spectacularly ambitious and imaginative than The Six-Gun Tarot, and confirms R. S. Belcher's status as a rising star.
---
What do you think about this review?
Comments
No comments posted.

Registered users may leave comments.
Log in or register now!