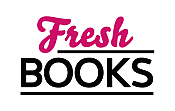 Great new reads in September
"A haunting and unforgettable story of love and death"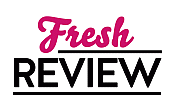 Reviewed by Samantha Randolph
Posted January 14, 2015

Young Adult | Young Adult Paranormal | Young Adult Romance
Lucy wakes up in a forest confused and alone, searching for something to give her an answer. When she finds Colin in the school next to the forest, something clicks. Adrenaline junkie Colin has lost his family, but he finds an unexpected feeling of being home with the strange new girl, Lucy. As Lucy's memories about her journey to waking up on the forest comes back, including how she died there, Colin and Lucy must face how impossible their growing feelings are becoming. As they yearn to be together, they soon realize coming closer and closer to Colin's death is the only way to be with each other.
SUBLIME by Christina Lauren is an incredibly haunting and mesmerizing story not to miss. With writing as captivating as the complex and exciting characters, Colin and Lucy's story will have you turning page after page, eager to reach the edge-of-your-seat ending.
So many elements stand out strongly and beautifully in this story, but the romance may be what shines the most. As heavy as their love starts out, readers will have no difficulty falling in deep love for them as they do each other. Colin, with so much love and passion to offer but little appropriate source to give it, is the perfect match for Lucy, a girl desperate to save someone just as someone saved her. Together, they will pull readers in to a maddening, sexy, all-or-nothing romance.
Perfect for readers who beg for stories that are different with characters that feel as if they become part of you by the end, SUBLIME is an immediate recommendation. Christina Lauren captures impossible circumstances with an unyielding love. This one is sure to fit on many favorites shelves, and it certainly fits on mine.
Learn more about Sublime
SUMMARY
True love may mean certain death in a ghostly affair of risk and passion from New York Times bestselling duo Christina Lauren, authors of Beautiful Bastard. Tahereh Mafi, New York Times bestselling author of Shatter Me calls Sublime "a beautiful, haunting read.

When Lucy walks out of a frozen forest, wearing only a silk dress and sandals, she isn't sure how she got there. But when she sees Colin, she knows for sure that she's here for him.

Colin has never been captivated by a girl the way he is by Lucy. With each passing day their lives intertwine, and even as Lucy begins to remember more of her life—and her death—neither of them is willing to give up what they have, no matter how impossible it is. And when Colin finds a way to physically be with Lucy, taking himself to the brink of death where his reality and Lucy's overlap, the joy of being together for those brief stolen moments drowns out everything in the outside world. But some lines weren't meant to be crossed…
---
What do you think about this review?
Comments
No comments posted.

Registered users may leave comments.
Log in or register now!