"Will the archaelogical discovery change the world... or just destroy all those associated with it?"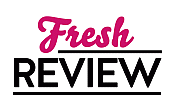 Reviewed by Debbie Wiley
Posted January 11, 2015

It's the discovery of a lifetime... but it could cost them everything. Nine Viking bodies in perfect condition have been unearthed and archaeologist Lexy Vaughn has been invited to the site by expedition leader Steven Macaulay due to her expertise in decoding Norse runes. Unfortunately, someone else has other plans regarding the expedition and all of their lives will be in jeopardy. Can Lexy and Macaulay survive when even the elements are against them?
VALHALLA is a fast paced thrill ride! I love seeing Norse mythology woven into the storyline as Robert J. Mrazek makes it current and relevant. Lexy and Macaulay are great main characters and I hope VALHALLA is the start of an ongoing series so we can see them again. The villains are a bit one dimensional but the political intrigue and action more than compensate.
VALHALLA is the sort of book that is hard to put down once you start reading. I kept telling myself "just one more page" as the action and intrigue guarantee there is nary a dull moment. VALHALLA is pure reading bliss as I could practically see the adventure thriller unfolding in my mind. VALHALLA is easily recommended!
Learn more about Valhalla
SUMMARY
Along the Greenland ice cap, an expedition team makes an astounding discovery. Buried five hundred feet below the ice cap is the wreckage of an ancient ship—and nine perfectly preserved Vikings. Rune markings indicate it went missing in 1016 BC.
Energized by the find, retired Air Force general Steven Macaulay assembles the foremost scholars of Norse archaeology, including Harvard academic and master decoder Lexy Vaughan. But the mission is violently sabotaged— because this discovery holds the key to a mystery that will change the human race.
To put together the pieces of the puzzle, Macaulay and Lexy plunge headlong into a web of chaos and betrayal—all the while hunted by a covert primeval society that will stop at nothing to protect their secrets.
---
What do you think about this review?
Comments
No comments posted.

Registered users may leave comments.
Log in or register now!