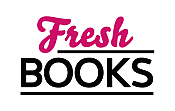 Summer Reads are HOT in July!
"Journalists come under increasing threat in a world of global media"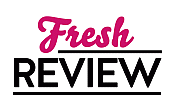 Reviewed by Clare O'Beara
Posted January 11, 2015

Non-Fiction | Non-Fiction Political
In the light of the murders of magazine staff in Paris by terrorists, we have to examine the many threats to the freedom of the press and freedom of expression in lands with or without democracy. Joel Simon has drawn on alleged governmental enforcement and internet censorship as well as violence against journalists. THE NEW CENSORSHIP is a worrying and insightful read.
The opening chapter shows the author with other journalists in Pakistan, asking for a meeting with the president regarding fifteen journalists who had been killed there, co- incidentally as the raid on Bin Laden's compound was carried out. This country has one of the world's worst records for bringing murderers of journalists to justice. Now some of its best known journalists, who lived under constant threat, were invited to speak with generals who needed to explain themselves to their country's media. Two weeks later Shahzad, who had published a story on how Al- Quaeda had infiltrated Pakistan's Navy, was abducted and killed.
Citizen journalism, which is the term for blogging, tweeting and posting video clips and photos of events, has been rising which has prompted severe internet censorship in repressive countries like China. Such regimes also prohibit or reduce net traffic from outside their country, while citizen journalists are subjected to repression. Journalists have often been on the frontlines of humanitarian work or war, informing the world. Mass media is still the best way to communicate major issues to a wide audience. Joel Simon tells us that the number of journalists killed and imprisoned has reached record levels in recent years, and according to some studies, press freedom is in decline. The 2011 Freedom of The Press index states that only fifteen percent of the world's citizens live in countries with a free press.
Journalists have traditionally been viewed as neutral, sympathetic viewers by ordinary citizens in war zones. However as Middle East countries became increasingly polarised, even the local journalists came under increasing attack during their daily lives. In recent years, search engines and social media sites became a faster, uncensored way to find news, particularly where local media were seen as partisan, corrupt or censored. Simon also cites his experience working in Mexico, where he says videos of murders are regularly posted by criminal cartels, and dozens of reporters have been murdered; and in supposedly moderate Turkey, where he says journalists have been arrested en masse. Occasionally however, international media coverage has provided enough pressure to force a government to release a captive journalist. Amnesty and Reporters Without Borders are cited. Simon makes it clear that the press does require regulation to ensure that the news presented is truthful and balanced, and the methods used to gather it honest or justifiable. This regulation is not found among citizen journalists who may well be activists.
THE NEW CENSORSHIP, which looks inside South American and African countries equally with former Soviet Union ones, is a sobering and well-presented read. Joel Simon uses his own experiences as well as those of other media workers to demonstrate that the rise of global communication means that journalists are paradoxically under more serious threat than ever.
SUMMARY
Journalists are being imprisoned and killed in record numbers. Online surveillance is annihilating privacy, and the Internet can be brought under government control at any time. Joel Simon, the executive director of the Committee to Protect Journalists, warns that we can no longer assume that our global information ecosystem is stable, protected, and robust. Journalists are increasingly vulnerable to attack by authoritarian governments, militants, criminals, and terrorists, who all seek to use technology, political pressure, and violence to set the global information agenda.
Reporting from Pakistan, Russia, Turkey, Egypt, and Mexico, among other hotspots, Simon finds journalists under threat from all sides. The result is a growing crisis in information--a shortage of the news we need to make sense of our globalized world and fight human rights abuses, manage conflict, and promote accountability. Drawing on his experience defending journalists on the front lines, he calls on "global citizens," U.S. policy makers, international law advocates, and human rights groups to create a global freedom-of-expression agenda tied to trade, climate, and other major negotiations. He proposes ten key priorities, including combating the murder of journalists, ending censorship, and developing a global free-expression charter to challenge the criminal and corrupt forces that seek to manipulate the world's news
---
What do you think about this review?
Comments
No comments posted.

Registered users may leave comments.
Log in or register now!