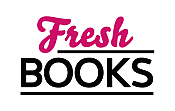 Summer Reads are HOT in July!
"A contrast between two women in the 1890s amid global changes"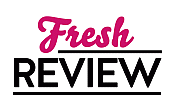 Reviewed by Clare O'Beara
Posted January 11, 2015

Non-Fiction Biography | Non-Fiction History
Muriel Lester and Nellie Dowell lived in the same city, but worlds apart. Muriel was the daughter of a wealthy Baptist shipbuilder, while Nellie was a Cockney slum girl. Seth Coven has carefully researched their lives, friendship and shared work, to create this account of THE MATCH GIRL AND THE HEIRESS. I found it fascinating and there is always something new to learn.
Nellie's father died at sea in 1881 when she was five, and her mother had five children to provide for - gradually all her goods went to the pawnbroker. Then the children were taken from their mother to poorhouses, seeing their mother only one Sunday a year. Trinity House, which controls Britain's lighthouses and shipping on the Thames, provided a pittance from its charitable trust for widows of seamen. Mrs Dowell also worked in a match factory. But women simply did not earn as much as men and could not hope to support a family. Child labour - in workhouses or factories - came cheaply, just as it did with slave children in America or child brides in India. These circumstances were examined by Muriel Lester, who was born in 1883. Many well-off ladies considered it a religious and charitable duty to become involved in the lives of less well-off women and children.
New Women in the 1890s, were unmarried educated middle- class women with a measure of independence. They looked into social issues and spoke to journalists, promoting trade unions. These were the forerunners of the suffragettes. By contrast Nellie Dowell was selling vespas and lucifers aged twelve. White phosphorous was used in making matches and an occupational disease was phossie jaw. When strikes crippled R Bell & Co. the match factory, and the issue of transporting products to Britain's colonies arose, Nellie, aged twenty-three, was one of the girls sent to New Zealand to make matches to sell there. Nellie later worked in Sweden and when she returned to London, supported her own mother. Muriel Lester, who met Nellie in the early 1900s, wrote her biography when they worked together as friends. Muriel herself was the subject of much writing, since she crusaded on behalf of the poor, was a friend of Ghandi, and when she was left a legacy, donated it to a trust for the people in the area where her father had made his money.
I found the story presented in THE MATCH GIRL AND THE HEIRESS is no simple social history, but a detailed rendering of the times from which many novels are now drawn. We can see the early globalisation of manufacturing and trade, the migration of labour, mobilising of trade unions. Laws were changed, such as raising the age of consent from thirteen to sixteen, due to women raising awareness of the ease with which hungry girls selling matches on street corners could be induced to sell themselves. Conditions in New Zealand's factories were a vast improvement over London's. Seth Coven who has poured considerable research into this work, has given us much food for thought.
I have only skimmed over the story of these two women, who remained close friends until Nellie's death, so I hope I have encouraged you to read their highly individual story and come to understand the lives of our fore-runners better. THE MATCH GIRL AND THE HEIRESS deserves a thorough read and is both entertaining and thought-provoking.
SUMMARY
Nellie Dowell was a match factory girl in Victorian London who spent her early years consigned to orphanages and hospitals. Muriel Lester, the daughter of a wealthy shipbuilder, longed to be free of the burden of money and possessions. Together, these unlikely soulmates sought to remake the world according to their own utopian vision of Christ's teachings. The Match Girl and the Heiress paints an unforgettable portrait of their late-nineteenth-century girlhoods of wealth and want, and their daring twentieth- century experiments in ethical living in a world torn apart by war, imperialism, and industrial capitalism.
In this captivating book, Seth Koven chronicles how each traveled the globe—Nellie as a spinster proletarian laborer, Muriel as a well-heeled tourist and revered Christian peacemaker, anticolonial activist, and humanitarian. Koven vividly describes how their lives crossed in the slums of East London, where they inaugurated a grassroots revolution that took the Sermon on the Mount as a guide to achieving economic and social justice for the dispossessed. Koven shows how they devoted themselves to Kingsley Hall—Gandhi's London home in 1931 and Britain's first "people's house" founded on the Christian principles of social sharing, pacifism, and reconciliation—and sheds light on the intimacies and inequalities of their loving yet complicated relationship.
The Match Girl and the Heiress probes the inner lives of these two extraordinary women against the panoramic backdrop of shop-floor labor politics, global capitalism, counterculture spirituality, and pacifist feminism to expose the wounds of poverty and neglect that Christian love could never heal.
---
What do you think about this review?
Comments
No comments posted.

Registered users may leave comments.
Log in or register now!