"The Darkest Touch delivers on the sexy, the story, and characters!"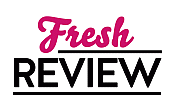 Reviewed by Miranda Owen
Posted January 11, 2015

THE DARKEST TOUCH is Book eleven in Gena Showalter's Lords of the Underworld series. I have been waiting for Torin's book for what seems like forever. As a longtime fan of this Lords of the Underworld series, I think you shouldn't try to read this book if you aren't at least somewhat familiar with the series. I think that jumping into this book without having read at least one or two of the previous books would be too confusing for new readers. There are so many characters with interesting yet complicated back-stories in THE DARKEST TOUCH.
THE DARKEST TOUCH has the same sense of urgency and passion that permeates other books by Gena Showalter. It's not long after first meeting that Torin and Keeley feel a strong attraction simmering between them. I like that a big turn on for them is when they recognize each other as a warrior. Keeley is exactly the kind of strong female character I enjoy seeing in paranormal romances. The sexual game of cat and mouse that they play with each other before reaching Torin's home base is delicious. The only real snag to their burgeoning romance is Torin's war within himself as he tries to decide which is better for Keeley -- to leave her alone or take a chance on love and damn the consequences. His reasoning for keeping her away makes sense, since he is toxic to just about everything, but it's still frustrating.
I liked that THE DARKEST TOUCH deviated a little from the other books by having the majority of the conflict be internal. There is some drama from a former flame of Keeley's, but most of it comes from the indecision over what direction to take their relationship. I like the super steamy scenes and relationship-centered story. The subplot involving Cameo is amazing and I can't wait for her book to come out. It was nice to check in with other favorite characters to see what they've been up to. I think Gena Showalter adds another, as well as nicer, dimension to Galen in THE DARKEST TOUCH.
THE DARKEST TOUCH by Gena Showalter is both an extremely erotic as well as emotionally powerful story. The action sequences are interesting without sacrificing the romance. Gena Showalter does a great job of spending time with fascinating supporting characters without distracting from the main characters and their love story. I look forward to more stories in this Lords of the Underworld series by Gena Showalter.
SUMMARY
From New York Times bestselling author Gena Showalter comes the long-awaited story of Torin, the most dangerous Lord of the Underworld yet…
Fierce immortal warrior. Host to the demon of Disease. Torin's every touch causes sickness and death—and a worldwide plague. Carnal pleasure is utterly forbidden, and though he has always overcome temptation with an iron will, his control is about to shatter.
She is Keeleycael. The Red Queen. When the powerful beauty with shocking vulnerabilities escapes from a centuries- long imprisonment, the desire that simmers between her and Torin is scorching.
His touch could mean her end, but resisting her is the hardest battle he's ever fought—and the only battle he fears he can't win.
---
What do you think about this review?
Comments
No comments posted.

Registered users may leave comments.
Log in or register now!