"A wonderful, witty visit with Jane Austen and some people who love her..."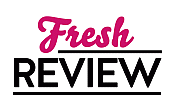 Reviewed by Dot Dittman
Posted January 11, 2015

Literature and Fiction | Suspense
I don't know why I am so delighted when I hear of a man who reads and enjoys Jane Austen, but it seems to always catch me by surprise. The author of FIRST IMPRESSIONS, Charlie Lovett, is obviously one of those men. In fact, when reading his books, both this one and The Bookman's Tale, I get the distinct impression that here is a true bibliophile.
This love of books permeates the entire novel. The story takes place in two settings: Jane Austen's time right before she becomes a published author; and present day England with a woman, Sophie Collingwood, who has recently been hired at an antiquarian bookshop. When she receives two requests for the same printing of the same obscure book, the mystery begins. Mr. Lovett weaves a mystery that left me guessing until the very end.
And if the mystery story isn't enough, there is a love story, a lovely reimagining of Jane Austen's life, and even some tidbits about bookselling, book collecting, and the history of book printing. This seems like a lot to pack into one book, but Mr. Lovett does it with ease. Having two time periods switching back and forth can be cumbersome, but the two stories are engrossing and I can't pick which one I like best. They do have a common thread and eventually converge into one story at the end. And like Jane Austen's books, FIRST IMPRESSIONS has a very satisfying ending indeed.
FIRST IMPRESSIONS affected me in many ways. One way was that I was compelled to purchase a hardcover copy in addition to the ebook for my library. FIRST IMPRESSIONS, (which, as Jane Austen enthusiasts know, is the original title of Pride and Prejudice) made it into the ranks of my special book friends, so I had to have it on my actual bookshelves. Another effect this book had was to entice me to read all of Jane Austen's books yet again. FIRST IMPRESSIONS is a lovely tribute to Jane Austen and her body of work. I look forward to other offerings by Charlie Lovett--perhaps about other beloved authors?
SUMMARY
A thrilling literary mystery costarring Jane Austen from the New York Times bestselling author of The Bookman's Tale
Charlie Lovett first delighted readers with his New York Times bestselling debut, The Bookman's Tale. Now, Lovett weaves another brilliantly imagined mystery, this time featuring one of English literature's most popular and beloved authors: Jane Austen.
Book lover and Austen enthusiast Sophie Collingwood has recently taken a job at an antiquarian bookshop in London when two different customers request a copy of the same obscure book: the second edition of Little Book of Allegories by Richard Mansfield. Their queries draw Sophie into a mystery that will cast doubt on the true authorship of Pride and Prejudice—and ultimately threaten Sophie's life.
In a dual narrative that alternates between Sophie's quest to uncover the truth—while choosing between two suitors— and a young Jane Austen's touching friendship with the aging cleric Richard Mansfield, Lovett weaves a romantic, suspenseful, and utterly compelling novel about love in all its forms and the joys of a life lived in books.
---
What do you think about this review?
Comments
No comments posted.

Registered users may leave comments.
Log in or register now!