"Opposites Attract Sexy Romance"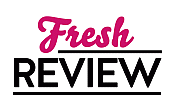 Reviewed by Patricia (Pat) Pascale
Posted January 9, 2015

Watch what happens in the small mountain town of Butler, Vermont when Colton Abbott, the handsome, buff, mountain man meets adorable, big city career girl, Lucy Mulvaney? They fall in love and struggle to find a solution for their together forever happy ending. I SAW HER STANDING THERE is a heart warmer filled with laughter, generous side of hot steamy sex, page turning story that will have you turning pages faster to share their happy ending.
Colton lives alone on his mountain in a cabin with no frills, such as electricity, or indoor plumbing. His days are spent caring for the thousands of syrup producing trees that will sell at his family's country store. He is close to his family, just down the mountain, his 9 siblings, his dogs and many conjugal visits from the local lassies,. He is content and happy. No plans to change his lifestyle are on his horizon.
Lucy Mulvaney loves Manhattan, her family, her internet business that she started with her best friend, Cameron. Pretty, shy and sweet, she does not have any serious relationships and she could care less about that. She loves her life just the way it is.
While presenting a website proposal for the Abbott family owned general store, she meets Colton and it is love at first sight. A sexy and secret romantic romp begins. All is fine until they are discovered at the family lake house by Will, his older brother and her BFF, Cameron. That's it for secrets. So much, too, for no future changes for Lucy and Colton.
This opposites attract storyline is a winner for Marie Force and I loved it. The characters have heart and lots of humor. Pure delight to fall under the spell of the Abbott clan, who are a close knit ,family who work and play together, and welcome Lucy with open arms and hearts.
Colton is the gentle bear who is dedicated and determined to make this relationship work. He will steal your heart with his sweetness, patience and endless humor. The banter, playfulness and increasing passion between Colten and Lucy builds to a climax and will have you rooting for them. A deserved winner, Marie Force.
SUMMARY
There's a budding romance on Butler Mountain, but in the hornets' nest known as the Abbott family, keeping a secret is no easy feat…
Colton Abbott and Lucy Mulvaney have a secret. Colton's nosy siblings have begun to put the pieces together, but it's not like Lucy to keep things from those closest to her—especially her best friend, Cameron, who recently moved to Vermont to live with her true love, Will. But Lucy isn't about to tell Cam she's having a fling…with Will's brother.
Flitting between New York and Vermont is exhausting, so Lucy is looking forward to a long weekend with Colton at the Abbott family lake house in Burlington. Too bad Will and Cameron have the same idea, and once Colton and Lucy are caught red-handed (and red-faced), will their clandestine romance lose its appeal or will their secret beginnings be the start of something lasting?
Includes a bonus Green Mountain short story!
---
What do you think about this review?
Comments
No comments posted.

Registered users may leave comments.
Log in or register now!