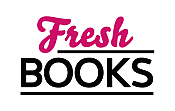 Summer Reads are HOT in July!
"Boardinghouse Stew is about a summer where 7 young lives will change in some way."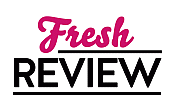 Reviewed by Teresa Cross
Posted December 29, 2014

BOARDINGHOUSE STEW by E. E. Smith is different from her other two novels I read, but it is just as captivating. This is more of a story about her childhood and growing up in 1943 during World War II. Though the names she used were fictional the storyline is based on facts. What an awesome job she did with describing the emotions of a little girl who is eleven working as a maid in a boardinghouse during World War II with its uncertainties. It's the other side you do not hear about set in Sacramento, California, from a German girl who has fears that like the Japanese; she too will be carried off to a camp because she is German.
In the beginning E.E. Smith gives background information for her novel that helped set the tone for what you are about to read. I found this to be helpful. In her writing she describes the boardinghouse, the people who lived in it, and the woman, Mrs. Mumson who ran it. Eileen (E. E. Smith) will turn out to be one of the most important people there as she connects with each person in some personal way. She cooks, cleans, and quietly listens from the kitchen to all that goes on. Back then, she was not completely honest with her age and no one questioned the child labor.
BOARDINGHOUSE STEW is an easy book to read and understand. Each character brought his or her uncertainties to the story, from the Doc who secretly likes one of the female houseguests, as they were called, to Eileen herself with the crush on the mysterious Teddy. It is refreshing to read a different type of story concerning the war from a different point of view. BOARDINGHOUSE STEW by E. E. Smith is one that I would recommend for anyone who loves to read stories about World War II.
SUMMARY
BOARDINGHOUSE STEW is set in a seedy, down-at-heel boardinghouse in Sacramento, California in 1943. Due to an acute labor shortage caused by the evacuation of all Japanese from the area, as well as many domestic workers preferring war work to house work, the proprietress is forced to hire a young schoolgirl named Eileen as maid and cook for the summer. Through one crisis after another -- some more comic than tragic -- the people who live in the house manage to pull together and become a kind of family. In the center of it all is Eileen, narrating their stories which she is able to observe from her unique vantage point behind the swinging kitchen door that never quite closes on its rusty hinges.
---
What do you think about this review?
Comments
No comments posted.

Registered users may leave comments.
Log in or register now!