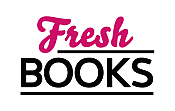 Summer Reads are HOT in July!
"If your best friend is a dog this is a not too miss book!"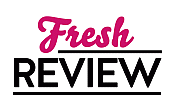 Reviewed by Patricia (Pat) Pascale
Posted December 25, 2014

This is the best book for best friends, our dogs, and if you are a dog lover, this book is for you. Told by Harlow, a Weimaraner, who was told he was a Miniature Dachshund. She tells this true story from her perspective and with witty charm. Over 125 captivating pictures add to the enjoyment of this book.
Sage was Harlow's sister and she was the best sister. They did everything together. Sage protected Harlow from scary things like thunder. When Harlow hid under the bed and Sage could not get her out, she got her blankets, came under the bed and slept there with Harlow. From then on that's how they always slept but on the bed. She also protected Harlow from the noisy vacuum cleaner, ice cream trucks, and fire trucks. Classic Joke Mondays was fun and Sage loved them. An example? (Q) What do you call a grizzly bear without teeth? (A.) A gummy bear.
The most fun was watching movies with Meryl Streep. They watched many Meryl-marathons; learned about dancing from her (Mama Mia), how to cook, (Julie & Julia), about life's difficult choices (Sophie's Choice) (Kramer vs. Kramer) and how to be mean while wearing expensive clothes (The Devil Wears Prada). Harlow tells us "those were some of her most favorite times. Just the two of them and Meryl Streep."
On her last day, " we had our usual cuddle, I told her she was my favorite part of life, told her a Classic Joke and gave her a smooch. She closed her eyes and went to sleep."
Soon after Sage went to the palace in the sky, my parents brought home Indiana, another Dachshund. She chewed left shoes and hid them. She asked millions of questions each day.She learned how to paw on the front door when she needed to do her business. She learned to sleep in and she loved Meryl too. At first she was just a baby sister but now she is Harlow's best friend. She has filled the empty spot that Sage held and filled it perfectly.
HARLOW & SAGE (AND INDIANA) is a sweet book, one that makes you smile, laugh, and cry. It is pure joy and as a dog lover, it touched my heart. Brittni Vega loves fur balls and it shows. This book is a keeper. It is also a book for me to purchase for my grandson, who is also a dog lover, to read and discuss with grandma.
SUMMARY
Once upon a time, Harlow's best friend was her older sister, Sage, a thoughtful and loving miniature Dachshund. Harlow and Sage had a shared love for many things, including Christmas presents and the legendary Meryl Streep. They played together, cuddled together, and shared their deepest secrets, until September 2013, when, sadly, it was Sage's time to retire to the doggie palace in the sky. Shortly after Sage's passing, Harlow's parents came home with Indiana, a Dachshund puppy with a killer sense of humor. It took a little getting used to, but after a few months of showing Indiana the ropes, Harlow began to recognize that a new adventure was about to unfold.
Written in the wise and witty voice of Harlow the Weimaraner, and richly illustrated with more than 125 stunning images of the highly photogenic pups, Harlow and Sage (and Indiana) is a tale about the bond among three dogs, connected by deep love and unparalleled friendship. (It is also a little about Meryl.)
---
What do you think about this review?
Comments
No comments posted.

Registered users may leave comments.
Log in or register now!