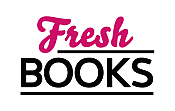 Sweet Romance + Thrilling Intrigue = February Best Reads
"A tale of adventure, love and a mystery mission begins when a modern girl finds herself in 1873!"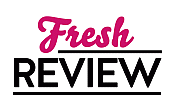 Reviewed by Linda Green
Posted December 21, 2014

Eliza Pepper has a boring job, lives in a small apartment in California, and spends most of her time reading Victorian romance novels, wishing she was born back then. When she enters a unique antique shop called Times Past, to ask about an amazing Victorian gown in the window, she receives an offer she cannot refuse. The owners, Lancaster and York, are the perfect English gentlemen but they are also known as The Repairmen. They need Eliza to travel back to 1873 through a magical mirror, to right a wrong. They cannot tell her any details other than that she will know what to do when the time is right. They have given her three rules - Time is short so make it count, form no lasting attachments, and tell nobody where you are from. Eliza agrees, believing this is the adventure her life has been lacking.
In 1873 Eliza is a maid/nurse in Mr. William Brown's household. As she struggles with the insane workload, trying to remember to be subservient, and having a hard time altering her language and modern ways, Eliza manages to work her way into the fabric of the household. Although William seems nothing like Darcy, Eliza and he begin to form a bond that is so sweet and heartwarming. William loves the strange way in which Eliza speaks and behaves, and the vitality that she brings everywhere with her. As they grow closer, William becomes more self-confident and strong, while always remaining a true gentleman. Add to the mix a judgemental housekeeper, a despicable Uncle, some new friends, a wonderful ball, and a mystery mission, and the adventure is never-ending! But what happens when tragedy strikes, and the mission is complete? Will Eliza be forced to return to her own time and leave William and her heart behind?
NOT QUITE DARCY by Terri Meeker is now on my list of favourite books ever! The storyline has hilarious moments, adventure, love, and I found myself laughing aloud so many times I lost count. Eliza's character is so realistic and the way she handles situations in the past, are exactly the way I would imagine a modern girl would do it. William is just so sweet and caring, and with a little help from Eliza, his inner strength is realised, and he becomes even more sexy and appealing. Their tentative relationship gripped me from the beginning and I could not wait to see what would happen between them. Terri Meeker has an amazing way of pulling the reader into the storyline - I laughed, I cried and I hoped, all alongside Eliza and William.
NOT QUITE DARCY by Terri Meeker is a must-read for everyone and is a novel that I will re-read many many times over.
SUMMARY
How to woo a gentleman—and weaponize dessert.
Romance novel junkie Eliza Pepper always thought she was born too late, but now she really is stuck in the wrong time. Tasked with mending a tear in the timeline, she's trying desperately to fit into 1873 London. But dang it, mucking out a fireplace while looking like the lunch lady from hell is hard.
If she can just keep from setting the floor on fire and somehow resist her growing attraction to the master of the house, she'll be fine. All she has to do is repeat her mantra: "He's nothing like Darcy. He's nothing like Darcy."
William Brown has always taken pride in his mastery of English decorum, but his new maid is a complete disaster, has thrown his household into chaos…and he finds her utterly captivating.
Though he's willing to endure extreme physical discomfort to keep their relationship in proper perspective, her arrival has brought out a side of him he never knew existed. And Eliza has an innocently erotic knack for coaxing that decidedly ungentlemanly facet of himself out to play…
Warning: A modern girl who knows bupkis about nursing and maiding in the 19th century, a gentleman poet with a repressed wild side, and inappropriate use of a pair of pantaloons.
---
What do you think about this review?
Comments
No comments posted.

Registered users may leave comments.
Log in or register now!