"Sci-fi Adventure, Emphasis on the Sci..."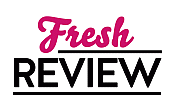 Reviewed by Ashleigh Compton
Posted December 17, 2014

Science Fiction Suspense/Thriller
The future is ugly. The Ascended are in Heaven, a technological paradise for those who want to embrace the better promises of the future. Augmented minds are the norm and daily medical advancements are par for the course. Vampires and zombies surround the landscape, terrorizing those who know enough to be scared. Daniel Brüks is a biologist who is in the wrong place at the wrong time. While escaping from militarized zombies, he is taken in by a group of scientists and Bicameral monks who are on their way to space in order to protect the Bicamerals. Brüks is the only one who doesn't know what's going on throughout the whole journey; all he knows is that he's on a ship with people who look down on him, a vampire who has it in for him, and the wife of a victim of an accident he caused many years ago...This journey into the future on the fascinating Crown of Thorns is known simply as Peter Watts' ECHOPRAXIA.
Throughout all of ECHOPRAXIA, I was expecting a moment of clarity, a moment when it would all make sense. It never came. There is definitely a lot of social commentary and criticism to be gleaned, but I never was sure what exactly Peter Watts wanted to say. I'm not sure what kind of man Daniel Brüks is and whether I like him or agree with his statements at all. The science is so complex that I have no idea what is going on at the best of times. Even after reading the convenient schematics and reports on the scientific elements included, I was not entirely sure which end was up.
The action sequences do get the blood running even if you're not sure who is fighting who and who is winning. Watts is a very powerful action writer, especially considering all the amazing terminology he has to weave into the scenes. You definitely understand through his prose the seriousness and the consequences of every action taken. Daniel Brüks in particular is very captivating; we see the whole of his story through his eyes and yet we realize slowly with him that we understand nothing of the crew of the Crown of Thorns. The twists and turns really keep the heart beating through the whole novel.
The most fascinating relationships are those between Daniel Brüks and his female comrades. Refreshingly enough, none of these are romantic relationships. Instead, they are three varying levels of platonic friendship. Valerie the vampire is aloof and frightening, only friendly by virtue of the fact that she is not a threat. Sengupta is an angry pilot who does not like Brüks but who warms up to him slowly and believably. Lianna and Brüks have probably the closest association in the book, as they both like each other and see each other as equals. As far as the personalities of the other characters, they are fairly flat and interchangeable. Colonel Jim Moore has probably the most motivation for success, but otherwise he lends himself to stereotype.
ECHOPRAXIA is a wild ride. I would say jump right into it. If nothing else, you will enjoy the friendships and twists and turns in the story. The prose is beautiful and most of the characters are relatable. The science elements are really heavy and sometimes difficult to skim through, but with a little time (and a lot of patience) your effort will be rewarded in the final thrilling chapters.
SUMMARY
Prepare for a different kind of singularity in Peter Watts' Echopraxia, the follow-up to the Hugo-nominated novel Blindsight
It's the eve of the twenty-second century: a world where the dearly departed send postcards back from Heaven and evangelicals make scientific breakthroughs by speaking in tongues; where genetically engineered vampires solve problems intractable to baseline humans and soldiers come with zombie switches that shut off self-awareness during combat. And it's all under surveillance by an alien presence that refuses to show itself.
Daniel Bruks is a living fossil: a field biologist in a world where biology has turned computational, a cat's-paw used by terrorists to kill thousands. Taking refuge in the Oregon desert, he's turned his back on a humanity that shatters into strange new subspecies with every heartbeat. But he awakens one night to find himself at the center of a storm that will turn all of history inside-out.
Now he's trapped on a ship bound for the center of the solar system. To his left is a grief-stricken soldier, obsessed by whispered messages from a dead son. To his right is a pilot who hasn't yet found the man she's sworn to kill on sight. A vampire and its entourage of zombie bodyguards lurk in the shadows behind. And dead ahead, a handful of rapture-stricken monks takes them all to a meeting with something they will only call "The Angels of the Asteroids."
Their pilgrimage brings Dan Bruks, the fossil man, face-to-face with the biggest evolutionary breakpoint since the origin of thought itself.
---
What do you think about this review?
Comments
No comments posted.

Registered users may leave comments.
Log in or register now!