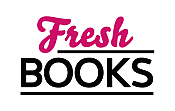 Suspense, thrills and love in October Best Reads
"A work of genius that was expected to lose money became the book of the millennium"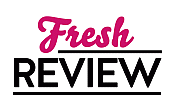 Reviewed by Clare O'Beara
Posted December 17, 2014

Subtitled, 'How An Obscure Oxford Professor Wrote The Hobbit And Became The Most Beloved Author Of The Century', the biography is sure to grip the many fans of TOLKIEN worldwide. After all, Tolkien studied obscure, ancient languages and legends. The Hobbit didn't have sex appeal, celebrity endorsements or social media marketing. How did the quiet professor put his finger on what the world wanted to read?
Devin Brown reminds us that The Lord Of The Rings, sequel to The Hobbit, was voted the book of the millennium in polls all around the world, with the Hobbit respectably placed also. Tolkien was born in Bloemfontein, now in South Africa, in 1892. His parents were from Birmingham and his mother returned there with her sons when Tolkien was aged four; his father died in South Africa while they were travelling so the planned visit became permanent. Fatherless characters, including Frodo, occur in the later books. Moving from the smoke-filled brick buildings to the rural comforts of Sarehole village, the little family settled down to enjoy English life. Sarehole watermill bears a plaque stating that the surrounds were an inspiration for Tolkien.
When Tolkien was twelve, his mother died of diabetes. Motherless characters abound in his works. Similarly CS Lewis, author of the Narnia books, was nine when his mother died; his fantasy stories follow young people adventuring without parental control. I was familiar with this much of Tolkien's story, but not with the school days which follow, during which the boy learned Classical languages and started reading other old languages such as Middle English. This love for non-prescribed subjects led to him failing to gain an Oxford scholarship, as he didn't spend enough time on his set course. He'd also fallen in love and aged eighteen, was forbidden to see his young lady Edith until he turned twenty-one. This is reminiscent of Aragorn and Arwen's separation. However he gained a lesser scholarship and settled down to study. We learn of his hiking adventures in Switzerland, which immediately call to mind mountain scenes in the books.
Absorbed by teaching himself Finnish instead of his Oxford subjects, Tolkien was nearly sent down, but a wise tutor helped him switch course and follow his aptitude for philology, the study of languages. After turning twenty- one, the student was betrothed to Edith, though he had no source of support with which to marry. Then war broke out.
The Battle of the Somme certainly informed the Second Lieutenant's later writing. The Lord Of the Rings would not have been written, or not as we know it, without the great tragedy of the First World War. Devin Brown quotes the writer himself and some of his biographers in piecing together the story of this great and humble man. The Hobbit was not to be published until 1937; The Lord Of The Rings in 1954 and The Silmarillion after his death. Tolkien's close friendship with another professor, CS Lewis, and critical writers in the Inklings club, encouraged him to write for the public instead of as a private hobby. Aren't we glad he did.
Devin Brown's concise tale of the writing and rewriting, the studying, stopping and starting, is at times amusing and constantly inspiring. As much as TOLKIEN, we learn about the figures surrounding him; my favourite is the now famous cable from publisher Stanley Unwin to his keen son Reyner who hoped to publish The Lord Of The Rings but estimated that it might well lose a thousand pounds even if it sold moderately well. Paper was expensive. "If you believe it is a work of genius, then you may lose a thousand pounds," his father told him.
Learn more about Tolkien
SUMMARY
J.R.R. Tolkien transformed his love for arcane linguistic studies into a fantastic world of Middle Earth, a world of filled with characters that readers the world over have loved and learned from for generations.
Devin Brown focuses on the story behind how Tolkien became one of the best-known writers in the history of literature, a tale as fascinating and as inspiring as any of the fictional ones he would go on to write. Weaving in the major aspects of the author's life, career, and faith, Brown shares how Tolkien's beloved works came to be written.
With a third follow-up film and the book's release the same month, there's a large interest in the faith values for these works. This book addresses that deep hunger to know what fuels the world and worldview of The Hobbit's celebrated author, Tolkien.
---
What do you think about this review?
Comments
No comments posted.

Registered users may leave comments.
Log in or register now!