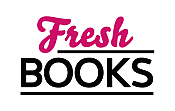 Summer Reads are HOT in July!
"As the ice shrinks, opportunities and risks increase"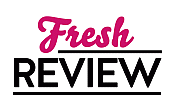 Reviewed by Clare O'Beara
Posted December 17, 2014

Non-Fiction Political | Non-Fiction
We can now see accelerated climate change occurring year by year, so this timely consideration of the future of the Arctic lands and ocean with shrinking ice makes a fascinating read. FUTURE ARCTIC looks at how land and water alike are opening up and changing, with associated loss of environment for the specialised wildlife but opportunities for exploitation. Subtitled 'Field Notes From A World On The Edge', the contents make sobering reading.
Edward Struzik, a journalist and explorer, interviewed many climate-related scientists such as glaciologists, fire scientists and ecologists. Their words are necessarily peppered with terms like boreal forest and mid-latitude marine environment, so a small basis in the terminology is required to understand the contents easily (but we can Google new words). The message from each section is clear however; change is underway, and we'd better prepare. For instance, wildfires have rioted through areas of North America as the continent heats and dries. The northern tundra is no longer permanently frozen, and tundra fires can follow. In 2007, more than 400 square miles of tundra burned in Alaska. Moderate fire scientist Mike Flannigan expects to see tundra fires covering one to two million hectares, spreading smoke and soot into the air and adding to the sooting of Greenland, where studies have seen blackened ice absorbing heat that melts the ice cap faster.
Polar bears are expected to be two-thirds gone by 2050, Struzik tells us, with a permanent summer seaway through the North Passage as early as 2040. What will this mean to the indigenous people? Numbers of caribou and reindeer are collapsing all around the Arctic Circle and the societies who depended on them have to eat store-bought meats. The receding ice is opening up 22 percent of undeveloped hydrocarbon and other resources. Extracted responsibly, energy and minerals can provide jobs. However the inevitable changes brought by outsiders are not always beneficial; and if an oil spill occurred there is no infrastructure to clean it.
Oil sand extraction heavily uses and contaminates water, which cannot be returned to the rivers but is stored in giant effluent ponds. Along the Athabasca River alone, Struzik tells us that over one thousand trillion litres are being stored in concrete ponds up to 200 feet deep, covering about 200 square kilometres. Struzik relates a legal case he observed of an explosion and river contamination in Canada, in 1981-2, and an Alberta mine tailings pond breach in 2013. Separately, rising sea levels, storm surges and saline invasion of ground water mean preparations are being made to move coastal populations.
The United States, Canada, Russia, Norway and Denmark along with some interested nations including China are all jockeying to claim new Arctic land and sea. Policymakers need to be informed. Struzik stresses that Arctic scientists are constantly learning about the ancient past of this area, and a preserved stand of dawn redwoods was uncovered in the high Arctic, as well as bones of beavers, rhinos, three-toed horses and camels, showing that the climate was vastly different in the past. So change is not in itself new or bad. The caveat is that today there are more people moving northwards, with industrial means of exploitation, including factory ships, and the change in temperature is happening too fast for species to adapt. The massive Peace Athabasca Delta has been drying up and getting covered in shrubs as glaciers recede. Opportunist species are already moving north, such as the coyote and the killer whale, which used to be cut off from the Arctic Ocean by sea ice but now preys on narwhal and other marine mammals.
Edward Struzik who previously published a historical account Northwest Passage has travelled all around the Arctic lands, meeting people and helping with bird studies or fish counts. He attended the International Polar Conference in Montreal. Anyone with an interest in these matters will see FUTURE ARCTIC as required reading and those of us in lower latitudes can also find this an absorbing account of how the world is changing around us.
SUMMARY
In one hundred years, or even fifty, the Arctic will look dramatically different than it does today. As polar ice retreats and animals and plants migrate northward, the arctic landscape is morphing into something new and very different from what it once was. While these changes may seem remote, they will have a profound impact on a host of global issues, from international politics to animal migrations. In Future Arctic, journalist and explorer Edward Struzik offers a clear-eyed look at the rapidly shifting dynamics in the Arctic region, a harbinger of changes that will reverberate throughout our entire world.
Future Arctic reveals the inside story of how politics and climate change are altering the polar world in a way that will have profound effects on economics, culture, and the environment as we know it. Struzik takes readers up mountains and cliffs, and along for the ride on snowmobiles and helicopters, sailboats and icebreakers. His travel companions, from wildlife scientists to military strategists to indigenous peoples, share diverse insights into the science, culture and geopolitical tensions of this captivating place. With their help, Struzik begins piecing together an environmental puzzle: How might the land's most iconic species—caribou, polar bears, narwhal—survive? Where will migrating birds flock to? How will ocean currents shift? And what fundamental changes will oil and gas exploration have on economies and ecosystems? How will vast unclaimed regions of the Arctic be divided?
A unique combination of extensive on-the-ground research, compelling storytelling, and policy analysis, Future Arctic offers a new look at the changes occurring in this remote, mysterious region and their far-reaching effects.
---
What do you think about this review?
Comments
No comments posted.

Registered users may leave comments.
Log in or register now!