"A crowning achievement in short fiction..."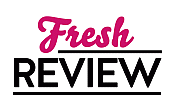 Reviewed by Dot Dittman
Posted December 8, 2014

The assortment of short fiction in STONE MATTRESS by the incomparable Margaret Atwood, deserves to be called an anthology of tales and not just short stories. The highly imaginative and finely crafted storylines are intriguing and unpredictable like fairy or wonder tales. And while the "tales" are highly unlikely, they tell some truths about human nature—some ugly and some beautiful.
The collection begins with three interrelated tales: Alphinland, Revenant, and Dark Lady. This trio of tales of Constance, Gavin, and Marjorie are closely intertwined and are based on some misunderstandings of many years. The truth is not always as it seems—as some of the characters find out.
In Alphinland, Constance is a widow (who still talks to her dead husband) who channels her crazy into the highly successful Alphinland fantasy novels. She has "locked away" her first love, Gavin, and Marjorie, the woman who stole him away, into the fabric of her creation. It is how she deals with their treachery.
In Revenant, Gavin, the previously successful poet, is approached by a young woman who is writing a thesis and wants to interview him. He assumes that she wants to talk about his poetry and is shocked when she wants to know about Constance so she can write her thesis about Alphinland. The snobby poet has always spurned the fantasy concoctions of his former girlfriend.
In Dark Lady, Gavin's funeral is being held and Constance and Marjorie (Jorie) have a confrontation that surprises both of them
The other six selections in this anthology delve into many of the darker aspects of human behavior, but told in quirky, devious ways. Every offering is entertaining and there are no boring selections. Characters often act out of character. Plots take unexpected turns. STONE MATTRESS is enjoyable and shocking—from the first sentence to the last. Margaret Attwood never disappoints.
SUMMARY
A collection of highly imaginative short pieces that speak to our times with deadly accuracy. Vintage Atwood creativity, intelligence, and humor: think Alias Grace.

Margaret Atwood turns to short fiction for the first time since her 2006 collection, Moral Disorder, with nine tales of acute psychological insight and turbulent relationships bringing to mind her award-winning 1996 novel, Alias Grace. A recently widowed fantasy writer is guided through a stormy winter evening by the voice of her late husband in "Alphinland," the first of three loosely linked stories about the romantic geometries of a group of writers and artists. In "The Freeze-Dried Bridegroom," a man who bids on an auctioned storage space has a surprise. In "Lusus Naturae," a woman born with a genetic abnormality is mistaken for a vampire. In "Torching the Dusties," an elderly lady with Charles Bonnet syndrome comes to terms with the little people she keeps seeing, while a newly formed populist group gathers to burn down her retirement residence. And in "Stone Mattress," a long-ago crime is avenged in the Arctic via a 1.9 billion-year-old stromatolite. In these nine tales, Margaret Atwood is at the top of her darkly humorous and seriously playful game.
---
What do you think about this review?
Comments
No comments posted.

Registered users may leave comments.
Log in or register now!