"A techno-thriller with endearing characters..."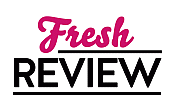 Reviewed by Dot Dittman
Posted December 8, 2014

Catherine Coulter has found the key to writing gripping crime thrillers—collaboration with author J. T. Ellison! THE LOST KEY is the second book in A Brit in the FBI series, but I hope it's not the last. Don't sit down thinking you'll just read a bit and then go on about your life, because the non-stop action never gives you a good place to stop.
Nicholas Drummond is British, but because he has an American mother, he is eligible to join the FBI. He has previously worked with the Metropolitan Police in London and before that he was in the military. He's a bit of a rule stretcher and a talented hacker. THE LOST KEY begins with his first day as an FBI agent. And what a day! With his partner, Michaela (Mike) Caine, he starts out first thing to investigate a stabbing on Wall Street. So begins the trail of bodies and clues that will lead to a criminal who is close to finding THE LOST KEY to a horrifying weapon that will put humankind in grave peril.
A secret society that has its beginnings since before World War I, is also working to stop the madman who is trying to acquire a weapon that will make him the undisputed dictator of the world. But The Order is in danger of being taken over by the madness too. Nicholas and Mike work against the clock to get to the "key" first. The historical subplot is engrossing and believable as well.
The relationship between Nicholas and Mike is still new and fresh. They treat each other with an easygoing, teasing manner but they are learning to trust each other with their lives and the lives of others. They work together almost intuitively. Any forthcoming books will be built on this oh-so-solid foundation in THE LOST KEY. Readers of Catherine Coulter's previous FBI thrillers will enjoy this branch-out series featuring the multi-faceted and surprising Nicholas Drummond.
SUMMARY
The newest entry in the sizzling international thriller series featuring Nicholas Drummond, from #1 New York Times–bestselling author Catherine Coulter.
Freshly minted FBI agent Nicholas Drummond is barely out of his Quantico training when he and his partner, Mike Caine, are called to investigate a stabbing on Wall Street.
Their investigation, however, yields more questions than answers. It quickly becomes clear that the victim, John Pearce, was more than the naval historian and antiquities dealer he appeared to be. What Drummond doesn't know is that buying and selling rare books was Pearce's cover, and that he had devoted his life to discovering the whereabouts of a missing World War I U-boat concealing a stash of gold bullion, and an unexpected surprise that only raises more questions.
When Drummond and Caine find both of Pearce's adult children have disappeared, the case assumes a new sense of urgency. The FBI agents know their best lead lies in the victim's cryptic final words—"The key is in the lock." But what key? What lock?
The search for Adam and Sophia Pearce takes them on an international manhunt, which threatens to run them afoul of an eccentric billionaire industrialist with his own plans not only for the lost gold, but the creation of a weapon unlike anything the world has ever seen.
---
What do you think about this review?
Comments
No comments posted.

Registered users may leave comments.
Log in or register now!