"Torin finally gets the love he deserves"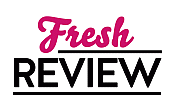 Reviewed by Shellie Surles
Posted December 3, 2014

Torin the keeper of the demon Disease has spent his whole life avoiding touch. He is unable to touch someone without the risk of starting a worldwide plague. He rarely even leaves his room. But now he is out and in Crounus' jail, where he hears her voice and then meets the dangerous and deadly Red Queen.
Her name is Keeleycael and she is beautiful and very angry with Torin. The problem is she tempts him in ways that he has never been tempted before. Touching someone is forbidden, intimate touch not possible. He wants her but to touch her could kill her and thousands more. Keeleycael's anger is short lived when she realizes the depth of her desire for Torin. The Red Queen gets what she wants and doesn't care who it hurts.
Gena Showalter counties to write intense, sexy, action filled love stories. The Lords of the Underworld are bold, gorgeous and bad ass. You can't help but wish the keeper of one of these sexy demons would find you. Not only are the men great but Gena Showalter writes her women strong and deadly as well. You will not catch the Red Queen cowering unless it's to her advantage.
Torin's story in THE DARKEST TOUCH gives all fans what they have wanted; true happiness for the man we never thought would get it. THE DARKEST TOUCH does not fail to deliver and you will thoroughly enjoy reading Torin and Keeley's story. You could probably read it as a standalone, but why would you when there are so many wonderful Lord of the Underworld stories to read.
Gena Showalter delivers another kick butt book with THE DARKEST TOUCH.
SUMMARY
From New York Times bestselling author Gena Showalter comes the long-awaited story of Torin, the most dangerous Lord of the Underworld yet…
Fierce immortal warrior. Host to the demon of Disease. Torin's every touch causes sickness and death—and a worldwide plague. Carnal pleasure is utterly forbidden, and though he has always overcome temptation with an iron will, his control is about to shatter.
She is Keeleycael. The Red Queen. When the powerful beauty with shocking vulnerabilities escapes from a centuries- long imprisonment, the desire that simmers between her and Torin is scorching.
His touch could mean her end, but resisting her is the hardest battle he's ever fought—and the only battle he fears he can't win.
---
What do you think about this review?
Comments
No comments posted.

Registered users may leave comments.
Log in or register now!