"Oy vey! Mrs. Rose Kaplan is in a pickle, and not a kosher one at that..."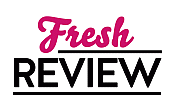 Reviewed by Dot Dittman
Posted November 28, 2014

Mystery Woman Sleuth | Mystery Amateur Sleuth | Holiday
Some one in the Julius and Rebecca Cohen Home for Jewish Seniors has died... Bertha Finklestein is found face first in a bowl of matzoh ball soup. . .with a stolen diamond earring lodged in her throat. So begins MRS. KAPLAN AND THE MATZOH BALL OF DEATH by Mark Reutlinger—one of the most entertaining amateur sleuth mysteries that I've read in a long while.
Mrs. Rose Kaplan, the one who made her contest-winning matzoh ball soup for the seder, is directly implicated in the homicide and the theft of the earrings. Mrs. K. and her sidekick, Mrs. Ida Berkowitz, must work non-stop to solve the crime before the police formally charge Rose.
Mrs. K. tries her best to think like Sherlock Holmes who she "admires very much from his books" and Ida narrates the story in true Watson-like fashion—although with her own flair and uniquely Jewish voice. They find themselves in impossible situations that hilariously break the rules of the home and even the law as they search for clues. As they work against the clock, they still find time to help their friends both in the home and elsewhere; they counsel a married couple and prevent a young woman from marrying a criminal among other things. They make new friends on both sides of the law.
Mark Reutlinger has created lovable, memorable characters that are reminiscent of Sadie Shapiro or Mrs. Pollifax and every bit as entertaining. I look forward to more adventures like MRS. KAPLAN AND THE MATZOH BALL OF DEATH. I am sure we have not heard the last of this pair of friends—as they foil the no-goodniks of their world.
SUMMARY
Move over, Miss Marple—Mark Reutlinger's charming cozy debut introduces readers to the unforgettable amateur sleuth Rose Kaplan and her loyal sidekick, Ida.
 
Everyone knows that Rose Kaplan makes the best matzoh ball soup around—she's a regular matzoh ball maven—so it's no surprise at the Julius and Rebecca Cohen Home for Jewish Seniors when, once again, Mrs. K wins the honor of preparing the beloved dish for the Home's seder on the first night of Passover.
 
But when Bertha Finkelstein is discovered facedown in her bowl of soup, her death puts a bit of a pall on the rest of the seder. And things go really meshugge when it comes out that Bertha choked on a diamond earring earlier stolen from resident Daisy Goldfarb. Suddenly Mrs. K is the prime suspect in the police investigation of both theft and murder. Oy vey—it's a recipe for disaster, unless Rose and her dear friend Ida can summon up the chutzpah to face down the police and solve the mystery themselves.

---
What do you think about this review?
Comments
No comments posted.

Registered users may leave comments.
Log in or register now!