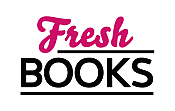 Great new reads in September
"Historical look into the highs and lows that have faced the people of Baghdad"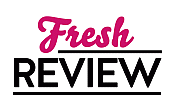 Reviewed by Shellie Surles
Posted November 26, 2014

BADHDAD is called the City of Peace, pretty ironic since it has been invaded over and over again throughout the years. It has been the center of struggle in the Middle East since almost the start of time. Justin Marozzi begins his historical look at BAGHDAD starting with Caliph Masur in 762 and follows all the way through to current time including the invasions by America.
Justin Marozzi has spent countless hours researching and traveling throughout BAGHDAD and Iraq in preparation for writing this book and it shows in the reading. Marozzi goes over 1300 years of history including information about invasions and battles from the Turks to Byzantines to the British, the Ottoman and finally America. He describes the rulers and their ruthlessness in controlling the people in details he gained from old writing and stories. His description of the acts committed by Saddam Hussein and his sons are shocking and disturbing.
Any student of history or just the casual reader who is interested in the ways and whys of Iraq should read BAGHDAD by Justin Marozzi. They are people who have suffered greatly for hundreds of years by ruthless men in search of power. BAGHDAD is a well researched in depth look into a nation that has had a massive impact on not only our country but many over the last 1300 years.
SUMMARY
For much of its extraordinary life, Baghdad, known for centuries as the "City of Peace," enjoyed both cultural and commercial preeminence. For five centuries it was the seat of the Abbasid Empire, a marvel of glittering palaces, exquisite parks, magnificent mosques, and Islamic colleges. It was a city boasting the most accomplished astronomers, mathematicians, doctors, musicians, and poets—it was here, in the time of the caliphs, that the great Arabic classic One Thousand and One Nights was set. With its teeming markets watered by the Tigris, Baghdad was a thriving trading emporium, attracting merchants from Central Asia to the Atlantic; its economy was the envy of West and East alike.
Yet Baghdad's inhabitants have also seen many terrible hardships, from epidemics and famines to invasions and devastating floods. And it has also been one of the most violent cities on earth. When U.S. troops entered in 2003, they became the latest participants in a turbulent history stretching back to the city's founding in 762. Over most of its thirteen-century history, Baghdad has endured the rule of brutal strongmen, from capricious caliphs to Saddam Hussein; and it has suffered violent occupations at the hands of its conquerors, from the Mongol Hulagu, grandson of Genghis Khan, to Tamerlane, known as the "Sword Arm of Israel."
Here, in this vivid new history—the first published in English in nearly a century—Justin Marozzi brings to life the whole splendorous and tumultuous story of what was once the greatest capital on earth.
---
What do you think about this review?
Comments
No comments posted.

Registered users may leave comments.
Log in or register now!