"A young dancer joins a ballet corps, and finds herself under pressure"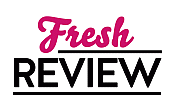 Reviewed by Clare O'Beara
Posted November 21, 2014

Young Adult | Young Adult Romance
Marta is seventeen and wants to join a ballet company. This opening to a Young Adult book gripped me right away. The early start to a life of dedication means that this will be no ordinary girl. Working her way through a nerve-wracking audition in her home town of Seattle, Marta Selbryth keeps her head and dances without standing out to show that she can fit into a line.
84 RIBBONS continues as Marta can do nothing but wait to hear her results. She's working hard to graduate from high school and applying for store clerk positions, because competition in ballet is fierce. The year is 1957. Her mother and she are thrilled when the company accepts the young dancer, and she makes provisions to live away from home in Billings, Montana. Saving the ribbons from every pair of pointe shoes she's worn, Marta reckons she'll need eighty-four ribbons before she can perform solos.
Life doesn't flow smoothly with missing luggage, wrong information, autocratic intructors, a rented room to find and not much money, but people are kind and Marta appreciates the help she's given. Nobody can help her with dancing however - that's all up to her. Her diet is light and simple, barely enough for a growing teen, and doesn't provide enough energy for a morning filled with effort. Costumes are made to measurements taken once a year, however, and she's ordered not to gain weight. Her toes blister from the pointe shoes. All kinds of pressures are coming into play, and the young lady has to grow up fast.
I was filled with admiration for Marta as I read; her resourcefulness and dedication are rare in any teen and she has to deny herself anything that would be a usual part of a girl's life. Lynne and Bartley, two more beginners, share experiences and decide on a three-way friendship, which makes Marta's life so much easier. There are many good lessons which can apply to any walk of life, including serious body image issues we meet today. Author Paddy Eger really made me feel that I was living the experience. The author was herself a dancer for years, though not professionally, and she understands the pressures that young women encounter in such a demanding art.
84 RIBBONS is bright, lively and sad by turns, and strong young adults of all interests will find this book compulsive reading.
SUMMARY
The Debut novel by award-winning author Paddy Eger
84Ribbons-FrontCover-WebMed A young dancer's realizes her life long dream, if only for a while.
Seventeen year old Marta Selbryth realizes her dream of becoming a professional dancer when the Intermountain Ballet Company in Billings, Montana invites her to join their 1957 season. As Marta's new life unfolds, she must learn to face not only the successes of dancing in the corps de ballet, but the challenges and setbacks that might crush the dream she's had for so long.
After a couple of mishaps, Marta settles into life in a boarding house located near the ballet company. Her landlady, Mrs. B., is friendly, reduces her rent when Marta's offers to bake for the boarder and later allows her to use the basement as a practice studio. The two male boarders are supportive; Carol, a fellow boarder, ignores her.
Marta spends her free time practicing when she's not spending time with her new friends Lynne and Bartley,her fellow corps dancers. Their time together becomes an important lifeline through their first year.
Madame Cosper, the artistic director, is a demanding woman. Marta begins their association poorly when she makes a disastrous choice. Expecting expulsion, Marta receives a second chance in the form of dancing the unpopular character roles during the fall and winter performances.Marta determines to dance every role with confidence in hopes of proving to Madame that she's up for every challenge.
Steve, a young college man and a reporter, spots Marta when he's assigned to write an article about ballet for the local paper. He's attracted to her and begins his pursuit.Over the months ahead, he becomes her tour guide of the area and attempts to convince Marta to be his girl. But her steadfast focus is ballet and some of her adventures with him lead to problems with Madame Cosper.
Shortly after Christmas, everything changes for Marta, Bartley and Steve. Significant events permanently influence their lives. Each must deal with exhilaration and heartbreak as well as frustration and changes that test their ability to cope.
---
What do you think about this review?
Comments
No comments posted.

Registered users may leave comments.
Log in or register now!