"Part space odyssey and part erotic paranormal love story!"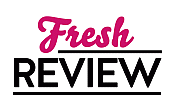 Reviewed by Miranda Owen
Posted November 12, 2014

DEADLY PURSUIT is Book two in Nina Croft's Deadly Desires series. Because of the fantasy elements and world-building in DEADLY PURSUIT, it's a good idea to read this series in order. The characters from Book one appear and play major roles in this story. DEADLY PURSUIT is a great for any reader who enjoys fantasy, sci-fi, and fast-paced action mixed with romance.
Although both Jon and Alexia long for freedom and autonomy, DEADLY PURSUIT is partly about relationships and the interconnectedness of life. The crew of El Cazador might be an unlikely group of characters working together, but they almost function as a family unit. Nina Croft does a great job of making each character unique and making them three- dimensional. After reading DEADLY PURSUIT, I'm eager to see what Nina Croft has in store for other characters.
The romance itself between Jon and Alexia is a little unusual. Although Jon is a werewolf, DEADLY PURSUIT is not your average werewolf tale. The action and sense of danger pumps energy and intensity into the romance. Alexia reveals her vulnerabilities when she wonders when Jon will eventually leave her. For me, those fears make her real and a much more sympathetic character. The intimate scenes between them are extremely passionate and visceral. Jon makes for a sexy, yet reluctant, hero -- always coming to Alexia's rescue. Jon is a complex character and I wasn't sure that I would like him at the beginning of the story. However, he managed to prove himself as the story went on.
DEADLY PURSUIT is a classic "hero's quest" story that has thrills as well as erotic elements. I liked the moments of humor and thought that they do a great job of lessening the tension. Nina Croft does a wonderful job of world-building in DEADLY PURSUIT. For me, this story is part space odyssey and part erotic paranormal love story. I look forward to reading more stories by Nina Croft.
SUMMARY
He craves his own freedom.
Jonathon Decker knows how to keep his enemies close—and his allies closer. But what about his women? Everyone wants a piece of the world's sexiest werewolf, now that he's been broken out of prison. Enter Alexia, the High Priestess of the Church of Everlasting life. Captivating and independent, Alexia is everything Jon could want in a woman. But can she be trusted? It will take more than one night of endless passion to find out…
And she is his to possess…
After twenty-four years of faithfully playing by the rules, Alex is finally ready take fate into her own hands. Her passion for Jon is a force to be reckoned with—and the way he makes her feel keeps her coming back for more. But their desire could lead them both down a dark path—one in which there's no turning back. How much will each of them risk to be together…for all time?
Excerpt
After taking a deep gulp of air, Alex looked up, straight into Tannis's eyes. "I'm not a boy."

Tannis frowned. "You're not?" Her gaze ran over Alex, took in the baggy pants and shirt hanging off her skinny frame. "Are you sure?"

Rico lounged in his chair, an amused expression on his lean, handsome features. "I believe you, but I've got to say"—his gaze roamed her slim figure, lingering on the flatness of her chest—"you sure look like a boy. How about you show us some evidence?"

Alex ignored him and glanced across to where Jon still sat in his seat, his legs stretched in front of him, his expression bored.

Skylar leaned across and switched on the main monitor so a floor-to-ceiling screen lit up in front of her. She tapped a few keys and sat back as an instantly recognizable image appeared. Recognizable to Alex at least, but a quick glance around the room revealed no noticeable reactions.

The image showed a woman in full-length black robes, her hair covered by a dark veil, a serene, otherworldly expression on her small, pointed face. A wave of suffocation washed over Alex as she remembered the weight of those robes—how much she hated black.

Rico was the first to catch on. "No fucking way." He turned to stare at Alex, then back at the screen. "That's you?"

She nodded.

"The Lady Alexia, High Priestess of the Church of Everlasting Life? You're kidding us, right?"

Alex ground her teeth but said nothing.

"There's a reward," Tannis said.

Alex peered closer and read the screen. There was indeed a reward, and it was a huge sum of money. Way more than she would have ever thought they would offer. It didn't make sense. And Alex didn't like the speculative look in the captain's eyes. Tannis was a good person, but if anything could sway her, it was money, and this was a lot of credits.

"The Virgin bride of the Everlasting God," Tannis read out loud, and Alex cringed. "Virgin?"

Somebody sniggered, and two masculine gazes swiveled in her direction.

"A virgin, huh?" Rico murmured, his voice tinged with amusement and a measure of curiosity.

Skylar slammed him in the gut with her elbow. "Get that look off your face."

"What look?" He grinned and shrugged one shoulder. "Virgins? Highly overrated I've always thought. Give me an experienced older woman any day."

"It's only a title, isn't it?" Janey asked. "I mean, it doesn't actually mean she's a real honest-to-god virgin." She shifted her gaze from the screen to Alex. "Does it?"

Alex's toes curled within her boots. For a minute, she studied the floor. When she looked back up, everyone was staring at her. Even Jon's bored expression was replaced with avid curiosity. He caught her gaze and raised an eyebrow. Alex scowled. What was the big deal?

"Hey, give her a break," Skylar said, but Alex could hear the laughter in her voice. "She was married to God. It's not Al's fault he didn't demand his conjugal rights."

"Ha-ha," she muttered.

Janey gave her a sympathetic smile. "Hey, she's only a kid— leave her alone."

"I am not a kid."

"You're not?"

"She's twenty-four," Skylar said.

"No freaking way." Tannis stared at her.

Alex drew herself up as tall as she could, which still left her the shortest person in the room by a good six inches. What was the point? She slouched again, stuck her hands in her pockets, and thrust out her lower lip. And waited for them to get over it.

And for someone to jump to a few conclusions.
---
What do you think about this review?
Comments
No comments posted.

Registered users may leave comments.
Log in or register now!