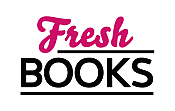 Let your reading bloom in May
"Riveting Story, Superb Characters, Stellar Prose: A Remarkable Book!"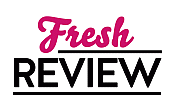 Reviewed by Monique Daoust
Posted October 30, 2014

Romance Suspense | Romance Historical
Sergeant Thaddeus Knight, a Metropolitan police officer, found a young factory worker stabbed to death: Anna Mosely was only 14. He suspects the owner of Larker Textile Factory has a hand in it. The murder of Anna Mosely weighs on Thaddeus' conscience, but his superior gives him only 14 days to solve the case. The poor don't trust the Peelers, the police, and he needs to talk to people who knew Anna. One evening, Thaddeus waits for the factory workers' day to end and follows a young woman. At first, she is scared; then seeing he's a Peeler, she's angry and becomes a bit belligerent. He tells her he's looking into Anna Mosely's murder, and he accompanies her home to ensure her safety. The attractive redhead calls herself Mrs. Poppy Corrigan. Upon reaching her flat, Thaddeus recognises Poppy's brother Daniel O'Reilly, whose life the policeman had saved. Poppy had always maintained the only Peeler she respected was the one who had rescued her brother Daniel; now that man has a face and a name. Against all odds, they become friends mostly over their mutual love of books and things intellectual; Poppy tries to resist her attraction to the enemy, but eventually realises they could try to have a go at love. SECRETS IN SCARLET is a Georgian era historical romantic suspense, which is a bit unusual in itself -- and quite a welcome change. SECRETS IN SCARLET is the second instalment in the Rookery Roguesseries and it can easily be read as a standalone. The author has done extensive research to ensure accuracy in language, clothing, police procedures, weaving, and factory work. Her meticulousness pays off because her attention to detail enhances an already powerful story and splendid characters; she brings the word of Spitalfields to life.
Ms. Monroe is a supremely gifted writer: her prose is flawless, fluid and elegant; her vocabulary choices are impeccable and suited to the characters; she possesses a perfect understanding of the class differences and customs of the era. The relationship between Thaddeus and Poppy is beautiful and realistic; their love story took my breath away. The plot is intricate, exciting, and comes to a logical and rather shocking conclusion. SECRETS IN SCARLET is a fabulous book that no one should miss!
SUMMARY
When a girl is murdered at a factory in one of London's rookeries, Sergeant Thaddeus Knight of the Metropolitan Police comes in to investigate. But it's not just the factory owners that Thaddeus wants information on–the devilishly intriguing Poppy O'Reilly is a puzzle he'd like nothing more than to solve.
Protecting her young daughter is the most important thing to Poppy, and Thaddeus threatens the false identity she's carefully constructed. The last thing she should do is allow Thaddeus close to her family, yet she can't stay away from him. With danger around the corner, will the secrets of a scarlet woman lead to their undoing?
---
What do you think about this review?
Comments
No comments posted.

Registered users may leave comments.
Log in or register now!