"The world has ended - for everyone but Dan and his family"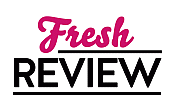 Reviewed by Clare O'Beara
Posted October 29, 2014

Science Fiction Suspense/Thriller
First in the DAIMONES trilogy by a physicist at Cerne - that description takes a lot of living up to. Thousands of fishes and birds are dying suddenly all around the world. Naturalists can't find a cause, while politicians concentrate on terrorism or economic collapse. The deaths however are not a problem, but a symptom. Trouble's coming.
Dan works in a high-tech, high pressure job in Switzerland. When he loses his job it's almost a relief. He has a normal home life so now he can relax for a while and look around. Charting patterns of animal colony collapse - which now include hundreds of gorillas - Dan worries that the creatures dying now are higher up the evolutionary tree. A storm overnight shakes his mountainous home, but next day the aftermath is shocking. The story becomes darker as Dan discovers people dead on the roads, at the wheels of cars, even in bed. The internet is up, but not updated. Twitter is down. Phones go unanswered.
Dan is a convincingly real person, with the resources to run a Facebook ad as a 'message in a bottle' to other survivors and watch live-feed webcams for movement. He stocks up on free goods, of course, to feed and protect his family. Since some animals have survived, he thinks about dogs, wolves... and other, desperate, survivors.
As the months pass the land starts looking like an 'Earth After Us' programme. What would you do? And if you thought you had found a survivor, would you be pleased, or paranoid? How do you think he would be feeling? Especially if he thought alien beings were responsible for the deaths?
The style of writing is extremely readable and grounded so anyone from older teen age could pick up on the tale, but there are some adult scenes and concepts. I'm pleased that we don't get a horror story; while there are bodies, there is no ghoulishness. Less easy on the eyes is a long explanation at the end, whose astronomy was readable but trails of losses over aeons less so. I would have liked an explanation for the animal deaths. Massimo Marino has put himself into the shoes of his main character and given us a nail-biting dystopian SF tale, DAIMONES, to consider with care. I'm looking forward to reading the rest of the Daimones trilogy.
Learn more about Daimones
SUMMARY
"Nothing prepared us for the last day."
Could Dan Amenta be the last man alive on the planet? Death has swept away the lives of billions of people, but Dan and his family were spared. By whom, and why?
Surviving, to give meaning to their lives, and looking for other survivors lead Dan to discover the truth about the extermination of the human race.
The encounter with Laura, a young and sexy girl of Italian origin, raises ethical and moral questions that had never touched the Amentas family before. Other survivors force Dan to confront his past to find answers to the many questions.
The past and the present come together and upset the fragile balance, physical and mental, which allowed the Amentas to find a new meaning to their existence. Dan discovers his final role in a plan with million years roots. Planet Earth is in the hands of an ancient power, and the survivors have to choose a future that has no past, or remain in a past with no future. -------- "Even with the best of intentions, cruelty is just around the corner."
---
What do you think about this review?
Comments
No comments posted.

Registered users may leave comments.
Log in or register now!