"Red Cell Seven is targeted for destruction by the people it's sworn to protect"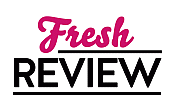 Reviewed by Shellie Surles
Posted October 20, 2014

Troy Jensen is a member of a cell so secret that it isn't even funded by the government. They have the ultimate immunity from any procession, A signed letter of immunity from a former president that is iron clad. To even try and bring charges upon them will get the initiator thrown in jail. Red Cell Seven will do whatever they must to protect the United States.
Now they are under attack from the President and the Chief of Staff. They believe Red Cell has tried to assassinate the President and are determined to see them all destroyed and killed. The President and his Chief of Staff recruit an assassin from the military to begin a force that will complete their mission for them. Skylar is a lethal and deadly woman who scares even the lethal and deadly men.
Meanwhile the United States is under attack from forces that are planning to murder so many top government officials that it is beyond belief.
Now Troy, a Red Cell member, and his brother Jack must work together to protect not only those they love but also the nation they are devoted to.
Stephen Fry has written a good group of likeable killers devoted to doing what is right for the country at any cost. Jack seems to be the one in the group that wants to see the good in everyone one, even those that no longer possess any good. It's very interesting to watch his struggle with doing what he feels is right and what must be done.
KODIAK SKY is a masterful thriller with characters that you want to see win whatever the cost. Though this is part of a series it is possible to read and enjoy as a standalone. I had not read the others in the series but thoroughly enjoyed this one. I'm interested to see where Stephen Fry take this series as the ending was a little shocking.
SUMMARY
For decades, the top-secret Red Cell Seven unit has operated beyond the reach of the law—defending the United States by any means necessary, with absolute impunity. But the tables have turned, and the untouchable anti-terror squad is under attack. Determined to end Red Cell Seven's ruthless, lawless existence, the US president has tapped military assassin extraordinaire
Skylar McCoy to lead a covert search and destroy mission. But McCoy isn't the only one gunning for Red Cell Seven. A vengeful drug lord has dispatched his own hired killers to eliminate the elite commandos as the first step in the ultimate terrorist plot: exterminating the highest echelons of American government. Caught in the middle, the agents of RC7 must fight their dirtiest, most devastating battle—and dare to decide who will be saved or sacrificed for the greater good.
---
What do you think about this review?
Comments
No comments posted.

Registered users may leave comments.
Log in or register now!