"Magnificent! A Thinking Woman's Romance Novel"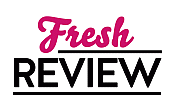 Reviewed by Monique Daoust
Posted October 10, 2014

American Giles Rutherford travelled to England along with his father Richard on a quest. The elder Rutherford is looking for a puzzle box that holds the secret to his late wife's jewels, hidden decades ago. There is barely enough money left for the dowries of five daughters, and hopefully the contents will take care of the family's recent financial woes.
While on a stop at a small inn, the Rutherfords rescue Lady Audrina Bradleigh who had been kidnapped by a former lover. In spite of having been taken against her will, Audrina's father says she is not to go back to London unless she is betrothed, thus condemned to miss her sister Charissa's wedding on the first day of the new year, in less than a month. Audrina, being already ruined, sees no chance of that happening. Her father chooses to go back to London with her abductor, while she will travel to York with the Rutherfords, and their friend Lady Estella Irving to the estate of acquaintances.
SEASON FOR DESIRE starts off as a beautifully written cosy Regency mystery featuring an extraordinary cast of eccentric and endearing characters, save for Giles; as he is the stoic, dependable and serious one. Ms. Romain's an extensive understanding and knowledge of the era shines in many ways: how well she knows the English character; the cultured manners and speech, the biting sarcasm, the proprieties of the various classes. The author shines in her lush descriptions of the surroundings, as well as sparkling dialogue, and the delightful banter between the characters had me chuckling quite a few times.
SEASON FOR DESIRE is also one of the best books I have ever read, bar none; I was reminded of Dostoyevsky's Crime and Punishment as regards the author's profound insight on society and keeping up appearances. The romantic element is unquestionably present: the story of one couple had me weeping, while another's made me smile -- yes, there are two love stories, as equally touching as they are different. There are plot twists I never saw coming because they are most unusual in Regency romance novels. At the heart of SEASON FOR DESIRE lay the profound questions of what defines one's worth; is being different good or bad; should one live one's life according to others' expectations or should one dare go on an adventure, such as Richard's.
SEASON FOR DESIRE is like a huge, beautiful box that, after unwrapping layer after layer, you find exactly the present you've always dreamed of. Ms. Romain's exquisite prose and extraordinary storytelling skills take us on a splendid and unforgettable journey.
SUMMARY
Properly Wicked
Like her four sisters, Lady Audrina Bradleigh is expected to marry a duke, lead fashion, and behave with propriety. Consequently, Audrina pursues mischief with gusto, attending scandalous parties and indulging in illicit affairs. But when an erstwhile lover threatens to ruin her reputation, Audrina has no choice but to find a respectable husband at once.
Who would guess that her search would lead her to Giles Rutherford, a blunt-spoken American on a treasure hunt of his own? When a Christmas snowstorm strands the pair at a country inn, more secrets are traded than gifts--along with kisses that require no mistletoe--and Audrina discovers even proper gentlemen have their wicked side. . .
Excerpt
"Maybe you won't be away from your family on Christmas," he finally replied. "As you said, there's plenty of time. Twelve days. By then, your father will have relented, and you'll be—"

"No," she cut him off. "No, he will not relent. Not with the family's reputation at stake."

At Giles's side, she shifted. The nearby branch of candles cast warm gilt on her face; the moonlight left her skirts and neatly half-booted feet silvery-cold. "Never mind that. It's all right. If I do not return to London, then I . . . then I will be somewhere else."

"Nicely reasoned," Giles said.

One of her feet kicked against his shin in what was surely not an accident.

"As it is almost Christmas," she said in a tone of frightening cheer, "shall we look for a special star in the sky?"

"What, as though we're Magi following it?" Giles shook his head, rocking it upon his folded-up forearms. "Sorry, princess. I wouldn't know a special star from an ordinary one."

"But would you follow a star? Or—a dream? If you were permitted to have one?" Her laugh was low and a little bitter.

Giles considered. "Following a star is no wilder than some of my father's other schemes. He's tried making paper not only from rags, but from wood pulp—what a disaster that was. And remember, we came to England solely because of a fortune that no one thinks exists anymore except for him. So if I'm willing to follow a whim that isn't even my own, why shouldn't I follow a star?"

"Because you don't believe in it." Her voice was low and soft. "You wouldn't follow a star on your own. You wouldn't be here on your own."

Her words sounded like a criticism, echoing within his hollowness. There's nothing you want. Those dreams are all borrowed from someone else. You don't have any of your own.

Maybe he didn't anymore. He'd let them go when his wrists grew painful; the first of many things that would inevitably slip from his grasp, just as illness had taken everything from his mother.

But it wasn't as though he'd done nothing with his life. He had made himself instead into the family's valet, bootboy, governess—and Richard's dutiful son, who could manage the accounts of a paper mill or design a new setting for an ancient jewel.

"If," he answered, "I am willing to come along so a person of conviction doesn't have to be alone, isn't that worth something?"

"I suppose, if you do so for the sake of providing company."

Not if you do it out of mistrust. This remained unsaid. Did she think it, though? It was such a grimy thought that he shied from it himself. "If I can't tell a special star from an ordinary one, maybe I'll treat them all like they're special. Or are we even talking about stars anymore?"

"We were never talking about stars," she sighed.

They lay on the woven surface, simply looking at the moon. Now that he had seen it through the telescope, to Giles it seemed closer, the shape of a grin tipped sideways. Hanging just out of reach, as though if he stretched out his hand he could capture the whole of it. Appearing so much smoother and brighter from a distance than it did when one looked at it closely.

Well. A lot of things were like that.

From the corner of his eye, he saw Audrina shiver. "Are you cold?" he asked.

"I am fine."

"Liar. Your sleeves are like little puffy flowers. They can't possibly be warm, especially when you're lying on a library floor."

He rolled to a seated position and began the tedious process of easing off his coat. The snug cut made it difficult to accomplish on his own, but he succeeded by working one sleeve down over the heel of his hand, then sitting on sleeve and hand alike to pin them in place as he eased out of the rest.

Throughout, Audrina watched him from her reclining position atop the shawl. The set of her mouth was grave—as though Giles was something to be looked at through a telescope, considered, then turned away from again.

"Here you go." He shook the coat out, ready to lay it over her like a blanket.

But somehow, in reaching over to cover her, he forgot to draw back again. Somehow his eyes caught hers, dark in the low golden firelight, and he forgot to do anything at all.

Poised on one elbow, his other arm spanning her body, he drank her with his eyes, with his breath, with a soft sigh of wanting.

After a few long seconds during which he couldn't quite seem to get himself to move, the solemn line of her mouth curved into a smile. And then she captured his face between her palms, pulling it to hers.
---
What do you think about this review?
Comments
No comments posted.

Registered users may leave comments.
Log in or register now!