"Outstanding historical fiction with mystery and gothic elements."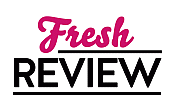 Reviewed by Susan Gorman
Posted September 29, 2014

Romance Time Travel | Romance Historical
Lauren Willig excels at writing the dual narrative novel. The modern day story features Julia Conley who has inherited a house in England while the 1840's piece of THAT SUMMER features Imogen Grantham . The novel switches back and forth between the time periods with ease. Lauren Willig's writing style is well- suited to this story of two women who are on a journey of self discovery. I enjoyed reading both the modern and the 1840s story. All of the characters were well-written and believable. I appreciated the suspense, gothic elements and passion which the author included in the 1840's story.
New Yorker Julia Conley is skeptical when she receives a letter stating that she has inherited a house in England from a her great-aunt. Her Father assures her that the inheritance is legitimate and unemployed Julia packs her bags and heads across the Atlantic to London. The house has been neglected and needs cleaning. Julia's cousin , Natalie, seems very interested in the contents of the house. Lauren Willig deftly sets the stage for the mystery by having Natalie refer to treasures in the house. Natalie brings her brother Andrew and Andrew's friend, Nicholas Dorrington an antiques dealer, to help with the clean up. They uncover a painting hidden very carefully in a wardrobe.
Nicholas and Julia join forces to solve the mystery of the paintings origins. Discovering the history of the painting is important to Nicholas at the beginning of the modern story. As the search progresses, the search becomes important to Julia as she uncovers several truths: the origin of the painting, her parents relationship and the truth about herself. For Julia, searching for clues about the painting brings up memories from her childhood which she must sort through and understand before she can move forward both emotionally and career wise.
Imogen Grantham is the heroine of the 1840's story. Imogen fancies her self in love with collector Arthur Grantham. Imogen's father passes and she married Arthur to avoid living with relatives. As, the story progresses both the reader and Imogen realizes that Arthur does not love her. He sees her as a possession, not a person. Although Imogen is an intelligent person, Arthur dismisses her offer to assist him with his artwork and collection. Arthur prefers the companionship of his sister-in-law Jane who dislikes Imogen.
The 1840's story takes an interesting twist as Arthur commissions portrait artist Gavin Thorne to paint Imogen. Even though Arthur orchestrates the setting, clothing and jewelry for the portrait, he cannot control the friendship and passion that develops between Imogen and Gavin. Ms. Willig writes Imogen and Gavin's story with much feeling and passion. I was captivated by this couple and looked forward to each chapter in which they were featured.
I read the last ten chapters of THAT SUMMER in one sitting. Both storylines held my interest. The author has some unexpected surprises for the reader as the paintings history is revealed. I enjoyed the period details, well written characters , the romance and the satisfying conclusion. And yes, Julia's old house had quite a story to tell! .
THAT SUMMER is a superb read for someone who enjoys historical fiction with a bit of mystery and gothic elements.
SUMMARY
2009: When Julia Conley hears that she has inherited a house outside London from an unknown great-aunt, she assumes it's a joke. She hasn't been back to England since the car crash that killed her mother when she was six, an event she remembers only in her nightmares. But when she arrives at Herne Hill to sort through the house—with the help of her cousin Natasha and sexy antiques dealer Nicholas—bits of memory start coming back. And then she discovers a pre-Raphaelite painting, hidden behind the false back of an old wardrobe, and a window onto the house's shrouded history begins to open...
1849: Imogen Grantham has spent nearly a decade trapped in a loveless marriage to a much older man, Arthur. The one bright spot in her life is her step-daughter, Evie, a high-spirited sixteen year old who is the closest thing to a child Imogen hopes to have. But everything changes when three young painters come to see Arthur's collection of medieval artifacts, including Gavin Thorne, a quiet man with the unsettling ability to read Imogen better than anyone ever has. When Arthur hires Gavin to paint her portrait, none of them can guess what the hands of fate have set in motion.
From modern-day England to the early days of the Preraphaelite movement, Lauren Willig's That Summer takes readers on an un-put-downable journey through a mysterious old house, a hidden love affair, and one woman's search for the truth about her past—and herself.
---
What do you think about this review?
Comments
No comments posted.

Registered users may leave comments.
Log in or register now!