""Juveniles, young adults and the young at heart will thoroughly enjoy going back in time!""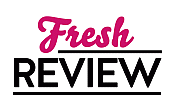 Reviewed by Betty Cox
Posted September 27, 2014

Willie Robertson is the president of Duck Commander and Buck Commander, both part of the Duck Dynasty. His family has an extremely successful enterprise making "must haves" for good hunters, especially duck calls and decoys. Willie's wife's name is Korie and they have five children: John Luke, Sadie, Rebecca, Will, and Bella.
Today is Korie's birthday and Willie is at the Duck Commander warehouse waiting on John Luke so they can go shopping for her presents. Sadly, but just like on every gift giving occasion for Korie, Willie has no idea what to give his wife. Willie is headed for his office when he sees a wooden outhouse just sitting there in the warehouse, and it has two antennae like bulbs on the roof and a control panel on the door. He is expecting one of his crazy family members to jump out with an "I gotcha" so he waits until John Luke arrives and lets him open it. However, John Luke goes into the small structure and doesn't come out. It is up to the reader to advise Willie to take the next step; for instance "(1) Do you step inside the outhouse to check it out yourself? Turn to page 27. (2) Do you stay outside and wait to see who's playing a trick on you? Turn to page 59." Soon Willie's brother Jase and their Uncle Si are also whirling around in time having one great adventure after another!
WILLIE'S REDNECK TIME MACHINE is intended to help young people make good decisions while going on wacky escapades in the past and in the future that are family and faith oriented. There are lessons in trust at each terminus as well as a show of values, and fidelity.
John Luke Robertson has a way with words and a fantastic imagination. He has written three other family yarns that are as spectacular, humorous, and as far out as WILLIE'S REDNECK TIME MACHINE, each starring a different relative, and all driven by John Luke's strong convictions. Young adults and juveniles, as well as the young at heart, will thoroughly enjoy each volume. This book teems with fun, wisdom, super adventures and a constant faith.
SUMMARY
In this four-book juvenile fiction series featuring the popular Robertson family of Duck Commander and written by Phil's grandson John Luke Robertson (with Travis Thrasher), readers are invited to participate in the zany fun of the Duck Commander world. After a few chapters, readers can choose to go down different paths—all filled with humor and life lessons.
In this volume, Willie finds a mysterious wooden crate in the Duck Commander warehouse. Only John Luke is around, so the two of them open up the box and find a strange device. It turns out it's a time machine that looks a bit like an outhouse. Willie and John Luke test out the machine and find themselves journeying back and forth in time. They have crazy adventures but know they need to make it back to West Monroe. But will they make the right choices to get back at the right time?
---
What do you think about this review?
Comments
No comments posted.

Registered users may leave comments.
Log in or register now!