"Highly entertaining and kept me guessing right up until the end!"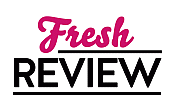 Reviewed by Miranda Owen
Posted September 25, 2014

Mystery Paranormal | Science Fiction Suspense/Thriller
FROM FEAR TO ETERNITY is Book three in Michelle Rowen's Immortality Bites mystery series. This series follows the husband and wife vampire team of Sarah and Thierry de Bennicoeur as they investigate for the vampire group known as "the Ring". I am so glad that Michelle Rowen started writing her Immortality Bites series as a mystery series rather than a romance series. The last book I read by Michelle Rowen was her first book in the romance version of her Immortality Bites series in which Sarah and Thierry first meet. In that book, I loved everything but Thierry. I found him to be too aloof. The things I didn't like about him as a hero in a romance series, I like about him as a main character in a mystery series. His, at times, cool manner and analytical mind make him great to have around when bodies start piling up in a mystery.
There are so many things to love about FROM FEAR TO ETERNITY. Michelle Rowen takes the classic mystery setup of a group of mismatched characters, some of them very shady, trapped together while they are slowly picked off one by one and puts a unique twist on it. With all the magical things in FROM FEAR TO ETERNITY, it kept me guessing and I couldn't anticipate what would happen next. I love how nothing is what it seems in this book. Michelle Rowen does a great job of creating a certain mood -- whether it's sinister and spooky, poignant and romantic, or intense and full of suspense. I like how the story was told from Sarah's point-of-view. She has a straightforward manner and a sense of humor.
Even though this is written as a mystery and not a romance, I enjoyed seeing a window into Sarah and Thierry's evolving relationship. They have come a long way from when they first became involved. In addition to the fascinating mystery, trust becomes a central theme in FROM FEAR TO ETERNITY -- not just as it applies to the hidden identity of a murderer, but also as it applies to Sarah and Thierry's relationship. I think they end up having an even stronger relationship by the end of this book.
FROM FEAR TO ETERNITY is a highly entertaining paranormal mystery full of magic and the unexpected. After reading FROM FEAR TO ETERNITY, I am compelled to hunt down the first two books in the series. I eagerly await the next exciting installment in this series by Michelle Rowen to find out what's next in store for Sarah and Thierry!
SUMMARY
Newlywed vampires Sarah and Thierry de Bennicoeur have their whole undead lives ahead of them. And with Thierry's job as a consultant for the Ring sending them across the globe to solve one vampire crisis after another, eternity may never have a dull moment.
Sarah was hoping the honeymoon would literally last forever, but when Thierry receives a mysterious invitation to an auction held in an old Beverly Hills mansion, it's clearly time to get back to work. Thierry hopes to win a powerful amulet containing a wish-granting djinn that has eluded him for centuries. Unfortunately, Atticus Kincade, head of the vampire council, also has his eye on the item.
When the auction's host reveals his unpleasant history with Thierry, and Sarah discovers a talking head in the freezer, things get even weirder than usual. But when the amulet goes missing, and everyone is suddenly trapped inside the mansion, the undead guests find themselves in mortal danger—and Sarah had better be careful what she wishes for.
---
What do you think about this review?
Comments
No comments posted.

Registered users may leave comments.
Log in or register now!