"I'm entering next year's contest!"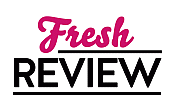 Reviewed by Betty Cox
Posted September 24, 2014

Inspirational | Christian | Holiday
Korie Robertson is holding a contest to spend Christmas with the Robertson family. To enter, a contestant needs to tell her why one would want to come to Louisiana on this blessed holiday and spend time with a bunch of crazy Redneck Christians.
Single mom Stacy Clark has been divorced for six years, and has custody of her younger son, Hunter; they live outside of Chicago in Appleton. Stacy is concerned about Hunter as he is changing, and not for good; he seems depressed and desperately wants a relationship with his father like his older brother, Carson, who lives with Dad, enjoys. But deep down Hunter knows that will never happen. Stacy enters Hunter in Korie's contest without his knowledge, and unbelievably, her entry wins. Hunter really, really does not want to do this, but his dad thinks it is a good idea since he and Carson are going on a ski trip; of course, this hurts the teenager more than anyone will know.
Hunter is determined that he is not going to enjoy himself, and the first day he plugs in his iPod and zones out. However, Willie Robertson doesn't let that scenario play too long. The family had waited Hunter's arrival to put up their tree so that he could help decorate it. He'd rather sit and watch; he's unaccustomed to the friendly bickering going on because he's not use to a large, loving family. The next item on the evening's agenda is dinner with Phil and Miss Kay, and Phil finally makes a dent in Hunter's indifference. From this point on it's "Katy, bar the door".
Hunter is a sympathetic character; his only living grandparents are very ill -- one has Alzheimer's and the other is dying of lung cancer. His father has always been partial to Carson because Carson is athletic, outgoing, and an outstanding student. Hunter is none of those things, but keeps trying to get this parent's attention. He knows his Mom loves him, but she is at work a lot, and money is tight. He truly needs some jocularity in his life, and he also needs to know The Lord.
Miss Kay Robertson has gifted her readers with a beautiful story of a loud, loving, family that shares a few days with a "city boy" and teaches him it's all right to make mistakes and show emotions. Within a day or two Hunter opens up and tries to fit in. He absorbs Phil's "preaching"; he accepts the friendship of this large, extended family, and he even goes on a duck hunt.
A ROBERTSON FAMILY CHRISTMAS is truly a blessing to read. The humor and the family dynamics are outstanding. Hunter goes back to Chicago a different person; one that is aware of the love of his mother and especially cognizant of the love of Jesus Christ.
SUMMARY
A nationwide contest gives a needy child the opportunity to spend Christmas with the Robertsons. A junior high kid from a poor family wins, and all things look wonderful—except for the fact that the boy is a complete terror. But he'll have to learn the hard way after the Robertsons get through with him.
A heartwarming and hilarious story on the meaning of Christmas and what it's like to spend it with the Robertsons of Duck Commander.
---
What do you think about this review?
Comments
1 comment posted.
Re: I'm entering next year's contest!

This is not about the review but about the summary. Hunter
is not a junior high kid from a poor family! He is not a
terror! He has some serious and seriously funny accidents,
but never anything bad or malicious. Have no idea where the
summary came from or what book it is about. Certainly not
anything like the book I just finished.

Betty Cox
(Betty Cox 9:55pm September 25, 2014)
Registered users may leave comments.
Log in or register now!