"We can educate our minds to give us smarter, richer lives"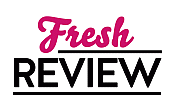 Reviewed by Clare O'Beara
Posted September 24, 2014

Subtitled: 'Why you don't need to be a college graduate but you do need to think like one', this short book takes us through the changes in society and how we can help ourselves succeed. At one time, according to YOUR GENIUS MIND, the more education a person had, the more likely they were to get a good job, be successful and stay out of jail. Now, with billionaire computer firm owners who dropped out, college-graduate pyramid scheme sellers jailed and post grads asking if you want fries with that, life paths can be unrecognisable.
K. Candis Best explains that college is a good place to go to learn thinking skills, and people like Mark Zuckerberg, famous Harvard dropout and Facebook founder, already had thinking and problem-solving skills when they entered college. Our new, knowledge-based society will be less dependent on a course learned by rote and more on people with creativity, ethics and entrepreneurship. The lady author enlivens her text with incidents from her own life's journey, such as arriving to be her brother's guest in Dubai when he turned out to be in Afghanistan and she knew no-one else.
Tasks that are simple can be taught to anyone, but complex situations, such as developing an i-phone, are better handed to someone whose thinking ability has been honed. This is why K Candis Best states that in general, people with a college degree will earn more over their lifetime than people without. However we can all improve the quality of our thinking. She adds that students who come late to her class become employees late to work.
Personally, I could have done without a chapter devoted to retelling the story of 'Star Wars'. While the space fantasy has many fans, I would find real people more inspirational, such as activists, sports people, creators and leaders. I also brushed through a section about waking up lost in New York or as a helpless baby. We do get a story about Neil deGrasse Tyson later. The people more likely to read this book will rather be interested in Best's concept of our individual genius being something that causes growth rather than destruction. A fixed mindset is less advantageous than growth, she continues. We need to think about how we can help others rather than just ourselves, and this makes us more valuable - to an employer, a family and our society.
We are given references to other works, such as 'Rich Dad Poor Dad', 'Recession Proof Graduate' and 'Uplifting Service' for further reading. We're also told that many good colleges give free on-line courses, and it's never too late to learn something new, even by visiting a museum; to learn how to research information and use digital means of expression; to spend time engaging in intelligent conversations, not on-line diatribes; not to hang around with people who are destructive instead of growing. While I'm in favour of all the above, I'm surprised to be told to aim for reading one book a month, and that a successful man who reads one book a week is extraordinary. Among my circle, he's not. I was also surprised to be told that life presents many challenges which are rarely solvable by vocational training. I have met college graduates who had no grasp of how the world worked, while trade school graduates tend to have useful skills and provide nifty solutions, based on their teachers' and their own experiences. Vocational graduates also tend to be more focused on the service concept which Best tries so hard to drum into her reader.
So while I approve of much of the content of this book, I encourage graduates and non-graduates alike to check out the referenced books and prove that YOUR GENIUS MIND is good for learning and growing.
SUMMARY
Are You Ready To Find Your Genius? Don't let the subtitle fool you. Your Genius Mind is a passionate and unapologetic call to increase the percentage of people in the U.S. and around the world with a four-year degree. But in this frank, insightful and often humorous account, author K. Candis Best makes clear that a degree will be worthless to anyone who graduates without college level abilities.
In this book readers will learn:
Why everyone has a genius to share with the world;
How a quality college education can help them to find it; and
What anyone can do to grow their genius through higher education no matter what school they attend.
This is a must-read for anyone who is about to start college for the first time, considering a return to college to complete a degree or needs to be convinced about the true value of a college education.
---
What do you think about this review?
Comments
No comments posted.

Registered users may leave comments.
Log in or register now!