"A ring and a pirate's curse in this fantasy"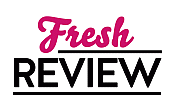 Reviewed by Clare O'Beara
Posted September 22, 2014

This complex fantasy features a ring which is passed down through generations of women, to modern times when people who think they are quite ordinary learn that they have choices to make.
SOULS ENTWINED faces Sam Daggett with tragedy when the chainsaw wielded by the road crew drops a tree on top of a female jogger who hadn't kept going as expected. Sam leapt to push her away, but got caught under the tree too. Now he seems to see a cat talking to him and the lady jogger, Gretta, explaining that nobody else can hear and they are linked by a cursed ring worn by Gretta. Their souls will be linked to those of people in the past; in 1829 in fact, as they try to lift the tragic curse.
I didn't like the use of the word PIT by the soul travellers; this stands for Purgatory-In-Tartarus where doomed souls are sent. But would people really say the PIT or just refer to it as the Pit, or Purgatory? Using the initials felt clumsy.
Sam's soul is entwined with an American sailor Lorenzo Taylor aboard a ship in the Greek harbour at Mykonos. Captured by pirates, he'll likely be sold into slavery. He can't alter anything but can listen and learn. There's pirate treasure to gain, and he needs to find Gretta, whose soul is now entwined with a girl named Anya. In this time, maybe she will be the one to save his life.
The cast is varied as Greeks, Americans, Africans and Ottomans battle it out for control of a pirate hoard and ships on the high seas. Period detail is well described. At this period, slaves from many lands are auctioned in Rhodes, a Greek-controlled island, and we experience the slave auction environment as Lorenzo tries desperately to find a pair of friends including Anya. Not only are they in danger of ending as whipped servants, but some of the people here are buying slaves as sacrifices.
If you are looking for an unusual timeslip fantasy, or just for a rollicking pirate story with plenty of blood and danger, Anne B Cole should please equally with this crossover work SOULS ENTWINED, which manages to remain at heart a romance. Just watch out for falling trees.
SUMMARY
When a cursed family heirloom sends Gretta Dobbs back in time, a hunky construction worker, Sam Daggett, suddenly finds himself love struck and joins her adventure. Their souls entwine within the bodies of young lovers on a Greek island in 1829, where they begin to unravel the mysteries behind Gretta's ring all while avoiding a bloodthirsty pirate who is determined to seek revenge.
Gretta and Sam must find the secrets needed to save her and her relatives from an afterlife in purgatory and return to their own lives—or risk becoming prisoners of the past, continuing the evil cycle of the ring's curse.
Excerpt
Excerpt from Chapter Two of Souls Entwined

Not a sound was heard as Sam's eyes snapped open. Under the branches of the downed tree, Purple Shorts began to stir.

"Sorry, are you okay?" Sam gently lifted his weight off her.

"I think so," she replied faintly. Sam released his hold on her shoulder, amazed her face wasn't scratched. He wondered how bad he appeared.

"Do you think you can stand?"

She nodded. Together they rose to their feet, easily stepping out from the tangle of branches. Eyes growing wide, she began to sway.

"Sit," Sam commanded, steadying her.

"No, look!" She pointed.

Sam gazed over his shoulder. His mouth fell open. Beneath the tree, their bodies lay, motionless.

"Are we . . ." Purple Shorts began, but Sam shook his head slowly.

Before she could say more, he interrupted, "I don't know. Do you feel—"

"Dead?"

He scanned the area for help. Everything around them was still, as if they were watching a movie and someone hit 'pause.' No wind, no sound, no movement. He flinched when cold fingers clutched his hand.

Squeezing gently, he lifted her hand in front of their faces. "Can you feel this?"

Purple Shorts nodded.

"I don't think we're dead," Sam whispered, gazing into her blue eyes.
---
What do you think about this review?
Comments
No comments posted.

Registered users may leave comments.
Log in or register now!