"When technology is attacked will we be able to survive?"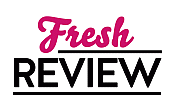 Reviewed by Clare O'Beara
Posted September 18, 2014

Thriller Techno | Thriller Spy
Vulnerability to cyber attack sounds bad enough when it's a personal computer, office or bank that's involved. In 2012 the CIA Director stated that cyber attack on the entire US was a plausible threat, as dangerous as any major terrorist attack. LETHAL CODE, while fiction, builds on this premise using known technology.
Lana Elkins is a mother in suburban DC but her work with a tech firm puts her on alert when all the power shuts off early one morning and cell phones can't get service. Ordering her daughter to stay indoors where the air is cooler, she drives out to work to see if she can find any answers. But a train collision quickly tells her that the whole district - at the least - is off-line.
After a frightening journey, Lara joins Princeton grads and Navy veterans at her independently-powered office, where they decide that this chaos has the hallmarks of a cyberattack on the whole USA. Even the Department of Defence is off-line. News is coming in of pipeline explosions and ship bombs while other countries have cut off net access to protect their computers. As smoke drifts towards the White House, the nation is at war. Lara doesn't know it, but her bored daughter Emma has gone outside for some activity. This wasn't a safe move.
By showing us major traffic and explosion casualties in the first chapter, the author Thomas Waite is stating that we need to take the matter seriously. We need to know what might happen in order to start preparing - first to counter this form of terrorism, and second to cope in the event of such an attack. Householders and civil defence forces should plan what to do if communication fails and electric power is lost, even for a short time.
Other well-drawn characters include young Saudi ex-pat Ruhi Mancur, blameless but under suspicion, and Candace, a veteran of the Afghan War who protects him. The tech experts are prominent however and we learn that the Chinese stole information from the Secretary of Commerce's laptop, enabling them to steal vast amounts of Pentagon data; they also took over 1300 computers in embassies. And China's not the only cyber-nasty under suspicion. The shocks just keep coming, making LETHAL CODE compulsive reading.
I did think that the escalating threats became overdone by the end, and the Middle Eastern second location isn't any more welcoming. I could have done with at least one calm interlude. Thomas Waite is an advisor on cyber security and has written an earlier thriller called Terminal Value. He intends to write more cyber thrillers, and we'd all better hope they remain fiction.
SUMMARY
America's worst nightmare has come true: a "cyber–Pearl Harbor" attack by unknown terrorists has crippled the nation's power grid—and brought the land of the free to its knees. As widespread panic and violence ravage the country, its ruthless captors issue their ultimatums…and vow an apocalyptic reckoning.
A defenseless nation scrambles to fight an invisible invasion. Chief among America's last line of defense is Lana Elkins, head of a major cyber-security company—and former top NSA operative—who returns to her roots to spearhead the Agency's frantic efforts to combat the enemy's onslaught on its own terms. While she and her superiors take action to infiltrate a terrorist hotbed overseas, much closer to home ruthless jihadists with a nuclear bomb hijack a busload of schoolchildren—including Lana's daughter—and race toward a rendezvous with Armageddon in America's greatest city.
With Lethal Code, Thomas Waite raises the international techno-thriller to dangerously exciting levels—introducing a valiant new action heroine, and initiating a series that brings a harrowing new edge of realism to sensational speculative fiction.
---
What do you think about this review?
Comments
No comments posted.

Registered users may leave comments.
Log in or register now!