"A new Private firm is opening in Australia and mystery is all around"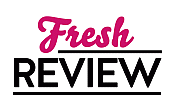 Reviewed by Shellie Surles
Posted September 18, 2014

Mystery | Thriller | Mystery Private Eye
The Private firm is expanding to Australia and Craig Gisto has been put in charge. Justine Smith has been sent by CEO Jack Morgan to oversee the opening and ensure all goes smoothly. At the opening event a dying person enters the room and the investigation work begins. Numerous investigations and clients are brought into the story along with members of the Australian team.
Jack Morgan does not make much of a showing except in the form of a phone call. So if your only attraction to the Private series is him then you will be disappointed. The character of Craig Gisto, the new lead of PRIVATE in Australia has much room for growth with a serious personal story line just begging to move out of the past and forward to the future. Whatever the authors do though remember Justine is with Jack and that is how it should be. Craig can grow without that becoming a silly mess.
The characters of PRIVATE DOWN UNDER got off to a good start and each and every one of them has potential to be part of many story lines. Now that these different PRIVATE agencies are up and running its time to expound each one and the people that work there. I am an avid reader of James Patterson and all the series he writes with other authors. PRIVATE DOWN UNDER is a great addition to this series.
I personally enjoyed PRIVATE DOWN UNDER by James Patterson and Michael White and know the next one will be great as well. I think watching the different people in the different agencies work together will be a great series of books.
SUMMARY
The world's most exclusive detective agency opens a new office - in Australia!
With the best detectives in the business, cutting edge technology and offices around the globe, there is no investigation company quite like Private. Now, at a glittering launch party overlooking the iconic Opera House, Private Sydney throws open its doors . . .
Craig Gisto and his newly formed team have barely raised their glasses, however, when a young Asian man, blood- soaked and bullet-ridden, staggers into the party, and what looks like a botched kidnapping turns out to be a whole lot more.
Within days the agency's caseload is full. But it is a horrific murder in the wealthy Eastern Suburbs and the desperate search for a motive that stretches the team to the limit. Stacy Friel, friend of the Deputy Commissioner of NSW Police, isn't the killer's first victim - and as the bodies mount up she's clearly not the last . . .
---
What do you think about this review?
Comments
No comments posted.

Registered users may leave comments.
Log in or register now!