"Texas Ranger Caitlin Strong proves again the bad guys can't win when trying to deal with her."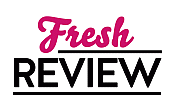 Reviewed by Tanzey Cutter
Posted September 13, 2014

Thriller Crime | Thriller Police Procedural
Texas Ranger Caitlin Strong is tracking down a serial killer who has her recalling a case her great-grandfather worked in 1883. The crimes are identical in the same Texas locales where they're committed along the original Southern Pacific railroad line built by Chinese in the 1880s, with all five victims being Chinese women, and the killer seeming to have intimate knowledge of the 1883 murders. While puzzling out this dilemma, Caitlin must deal with the shocking news that Dylan, her lover Cort Wesley Masters' son, has been brutally beaten at college in Providence, Rhode Island.
Meanwhile, Guillermo Paz, a former colonel in the Venezuelan secret police, who has a most unusual relationship with Caitlin, is having visions that his Texas Ranger is in terrible trouble and needs him. Paz is committed to protecting Caitlin, always knows when she needs his help and drops everything to be in close proximity. And Paz's visions are never wrong -- there is some nasty stuff brewing for Caitlin and Cort Wesley.
The investigation into Dylan's vicious attack uncovers abhorrent ties to a hi-tech Chinese firm that's in the process of structuring the new 5G wireless network for the U.S. and has established itself in San Antonio. The man in charge of the enterprise, Li Zhen, has worked tirelessly for years to achieve success, but at what cost? It's obvious the secretive man has mysterious motives, but what are they? And will they be discovered before it's too late for Texas -- and the United States?
STRONG DARKNESS, Jon Land's sixth Caitlin Strong thriller, is an exhilarating adventure with the same nonstop action fans have come to expect from this exemplary series. The gripping and intricate plot is deftly written with remarkable characters involved in dangerous, daring exploits. The historical material woven into the plot progression makes the storyline even more interesting and enjoyable. STRONG DARKNESS is another winner for the clever and talented Jon Land.
SUMMARY
Texas Ranger Caitlin Strong returns in her most thrilling adventure yet in Jon Land's STRONG DARKNESS
1883: Texas Ranger William Ray Strong teams up with Judge Roy Bean to track down the Old West's first serial killer, who's stitching a trail of death along the railroad lines slicing their way through Texas.
The Present: Texas Ranger Caitlin Strong finds herself pursuing another serial killer whose methods are eerily similar to the one pursued by her great-grandfather almost a century-and-a-half before. But that's just the beginning of her problems. The son of her boyfriend is nearly beaten to death at Brown University.
The investigation leads back to Texas and to the Chinese high-tech company awarded the contract to build the US's 5G network. Li Zhen, the company's founder, counts that as the greatest achievement of his career, but it hides his true motivations — nothing less than China's total domination of the United States.
His plan is backed by elements of the Chinese underworld. Up against an army at Li's disposal, Caitlin blazes a violent trail across country and continent in search of secrets hidden in the past, but it's a secret from the present that holds the key. Darkness is coming, and only Caitlin Strong can find the light before it's too late.
---
What do you think about this review?
Comments
No comments posted.

Registered users may leave comments.
Log in or register now!