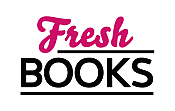 Great new reads in September
"A lively look at finding bird species and making them welcome"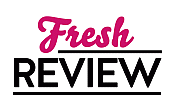 Reviewed by Clare O'Beara
Posted September 7, 2014

Non-Fiction Gardening | Non-Fiction Pet-Lover | Non-Fiction
As cities grow and housing becomes more dense, elements of nature have adapted and birds are the focus of this book. We share our living environment with many species and WELCOME TO SUBIRDIA introduces them, proposing nine steps we can take to make birds more welcome, such as providing nest boxes and winter food; limiting cat foraging hours; putting stickers or blinds on high windows.
John Marzluff tells us that birds prey on insects, rodents and garden pests; they delight us with colour, song and activity; they make seasonal migrations through our territory or reside all year round. From the start of crop- farming and city-dwelling five thousand years ago we have attracted some creatures and dispersed others. Following us to cluster in cities, or brought there, we today find the rock pigeon, house sparrow, starling, mallard duck and Canada goose widely dispersed. Other inhabitants however are local specialists, from hummingbirds to owls, enjoying backyards and city parks. Birds are described as avoiders, adapters or exploiters of built environments.
Suburbs are where Marzluff finds the greatest tally of species, as urban land merges with rural and riverine and individual gardens provide habitat diversity. Radio transmitters, mist nets, leg rings and patient study are all described in the search to identify, count and track birds. America has probably lost the ivory-billed woodpecker, victim of enthusiastic logging, but other birds are better adapters. For instance, Marzluf says that swallows, which swoop low to catch insects, are often killed over roads; surviving birds have longer, thinner bodies to swerve more quickly away from cars, so these are the ones which will breed.
While mainland America is the main location studied, other areas cited include England and Hawaii. The delightful illustrations by Jack Delapp show us the birds in their natural environments, whether that is a shopping area or a forest. Other creatures living in built environments such as golf courses include frogs, salamanders, turtles, snakes; don't forget abundant insects. Anyone studying ecology will find much food for thought in the lively WELCOME TO SUBIRDIA. Keen birdwatchers as well as those just getting started will be thrilled to know that so many species thrive just outside the door.
SUMMARY
Welcome to Subirdia presents a surprising discovery: the suburbs of many large cities support incredible biological diversity. Populations and communities of a great variety of birds, as well as other creatures, are adapting to the conditions of our increasingly developed world. In this fascinating and optimistic book, John Marzluff reveals how our own actions affect the birds and animals that live in our cities and towns, and he provides ten specific strategies everyone can use to make human environments friendlier for our natural neighbors.
Over many years of research and fieldwork, Marzluff and student assistants have closely followed the lives of thousands of tagged birds seeking food, mates, and shelter in cities and surrounding areas. From tiny Pacific wrens to grand pileated woodpeckers, diverse species now compatibly share human surroundings. By practicing careful stewardship with the biological riches in our cities and towns, Marzluff explains, we can foster a new relationship between humans and other living creatures—one that honors and enhances our mutual destiny.
---
What do you think about this review?
Comments
No comments posted.

Registered users may leave comments.
Log in or register now!