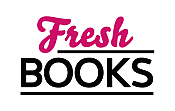 Summer Reads are HOT in July!
"An Exceptional Medical Thriller: Gripping, Exciting and Unlike Anything You've Ever Read!"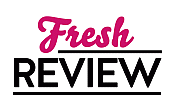 Reviewed by Monique Daoust
Posted September 7, 2014

A researcher is killed in his lab in a most appalling manner by his chimpanzees, but the animals were prompted by a human. Doctors, scientists, as well as patients with undiagnosed or terminal illnesses have vanished: twenty- nine people in all; the general public has yet to hear of it.
Zoe Kincaid, while twenty years old, looks about twelve. Her mysterious condition also causes her to have seizures, for which she has to take special medication. It would appear her remaining so small is due to defective genes, and she has been searching for a cure; she is tired of being treated like a child and looking like one. She's had X-rays and genetic screening done, but her family's insurance wouldn't cover it, so she used her father's credit card; when he sees the $10,000 bill, he puts an end to it. He never wanted her to go through those medical procedures anyway; he thinks it's immature. But Zoe goes back to see Dr. Ray Carlysle; he will help her. Zoe could have a gene that stops aging and while helping her grow, the key to eternal youth would be found. That is even more paramount to Zoe whose only ally is her old grandfather.
Dr. Les Mahler, former FBI, head of the Bioethical Committee whose purpose is to stop any illegal scientific experiments on human subjects. Dr. Mahler knows of a mysterious group, the Network and Galileo, the man at its helm, and when Les realises what Galileo's goal is, he knows the Network has to be stopped before society is rocked to its very foundation.
NO TIME TO DIE is a most extraordinary medical thriller! We have always been fascinated by the idea of eternal youth but it's the financial and philosophical aspects that Ms. Peikoff raises that are truly chilling. Contrary to most books of the genre, NO TIME TO DIE is extremely fast- paced, and the characters are extremely complex: who is good, who is right, are never a given. There are several astonishing and completely unexpected twists of events that will surprise and thrill fans of the genre. The ending will leave you gasping, and in my case cheering! I cannot wait for Ms. Peikoff's next book!
SUMMARY
In a Washington, D.C., research lab, a brilliant scientist is attacked by his own test subjects. At Columbia University, a talented biochemist is lured out of her apartment and never seen again. In the Justice Department's new Bioethics Committee, agent Les Mahler sees a sinister pattern emerging…
Zoe Kincaid is a petit collège student whose rare genetic makeup may hold the key to a powerful medical breakthrough. When she is kidnapped, the very thing mankind has wanted since the dawn of time threatens to unleash our final destruction.
---
What do you think about this review?
Comments
No comments posted.

Registered users may leave comments.
Log in or register now!