"A mercy rescue turns into a love they both needed."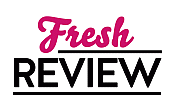 Reviewed by Annetta Sweetko
Posted September 1, 2014

Sterling Vance just wants to be a partner in the Deuces Wild agency he works for. He's doing all the work now that the other two are happily involved with the loves of their life, so he feels he deserves a partnership. He has his life fairly well planned out including his love life and those plans do not include the pregnant daughter of a friend. He has no way of knowing offering to help would end up in a game of PROVING HIS WORTH.
Angelina McFee is trying to stand on her own two feet. She's made some stupid mistake including getting pregnant by a guy who wants nothing to do with the baby. She doesn't want to turn to her parents but when Sterling steps in and offers his help, she finds herself staying at his house. She never imagined that Sterling would start to feel like hers. She is not going there ... she has too many problems in her life to let her heart fall for this man.
PROVING HIS WORTH is book three of author Cari Quinn's Deuces Wild series. Sterling is such a mixture of tender, irritating and sexy that I couldn't stop reading just to see what he was going to do and say next. Angelina did come off as a rich little rebel until you got deeper into her personality and realized under the piercings and tats was a woman who wanted someone to love her and believe in her. The dance they did was at times funny, with the online dating site, other times way too hot to handle. There are a lot of complications some of their own making but others from the outside that will have your heart racing and not in a good way.
I admit PROVING HIS WORTH isn't my favorite of the series, it seemed a little rushed in places and choppy in others, but I did love that Sterling laid claim to Angie's baby even in the face of an irate (Angie's) father. He proves you don't have to father a child to be a father. Can't wait to see what else Ms. Quinn comes up with.
SUMMARY
He's used to coming out on top…until desire brings him to his knees.
Deuces Wild, Book 3
Sterling Vance is focused on two things: building his bodyguard agency and finding a nice, commitment-minded woman to date. The first one is easy—winning in business comes naturally. The second? Tricky, especially in the online dating world.
At least when it comes to his friend's pregnant daughter, he's sure of himself. She got into trouble, so it makes perfect sense to move her into his place. Until unexpected attraction shoots them straight from platonic to "pass the lube".
Proving she can take care of her baby on her own is Angelina McFee's top priority. At least it was, until Sterling gives her what he thinks she needs—then retreats behind his in-control façade.
Curious to discover if he ever lets loose, she sets up a fake online profile…and gets an eyeful that ties her up in orgasmic knots. Yet one thing still scares the hell out of her: falling for him. But as the secret she's hiding pushes closer to the surface, and her determined ex closes in, it could already be too late…
Warning: Watch out for dirty talk, dirtier pictures, and the occasional tie used as restraint. Handle with care—objects in the mirror are hotter than they look.
---
What do you think about this review?
Comments
No comments posted.

Registered users may leave comments.
Log in or register now!