"Pieces of a quilt help to solve the case in this inspirational thriller."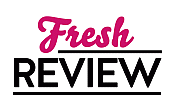 Reviewed by Viki Ferrell
Posted September 1, 2014

Sophia Montgomery awakes in a hospital room not knowing what has happened to her. Slowly, bits and pieces of her horrifying experience come to her. She and her mother were attacked in her mother's home. All Sophia remembers is someone saying repeatedly to her mom, "Where is it?"
Detective Julian Frazier is assigned Sophia's case and visits her in the hospital. Since Sophia's larynx is crushed, as well as both hands and her pelvis, she is unable to communicate. Julian calls in a friend to lip read so that he can get a statement from Sophia. Her grandmother, who Sophia thought was dead, comes to the hospital to see her. Sophia is confused and frustrated. With subsequent visits, Julian begins to have feelings for Sophia. She feels something for Julian, but reminds herself she is only a victim in one of his cases. As they all work together to sort out the mysteries of this case, Sophia learns things about her mother she never knew. Will Julian be able to keep her safe until he finds her attackers? Can they figure out what her attackers were looking for?
Robin Caroll's HIDDEN IN THE STARS is another addition to Abingdon Press' Quilts of Love series. I've read several of them, and they are all outstanding, inspirational stories. A quilt of Sophia's mother's holds the answers to solving this case, but it takes several people's partial knowledge to put all the pieces in place. Sophia is a strong, if somewhat broken, character. Julian is determined to solve this case for more reasons than just it being his job.
HIDDEN IN THE STARS flows effortlessly and builds to a climax when the pieces finally fit together, just like a beautiful quilt. Robin Caroll has penned a story about sacrifice, betrayal and forgiveness. This quick summer read is sure to inspire you.
SUMMARY
Following an attack that killed her mother and stole her ability to speak, 21-year-old Sophia Montgomery has no choice but to accept her estranged grandmother's offer to return to their family home. Although detective Julian Frazier is working hard on the case, Sophia unknowingly frustrates him because her inability to speak thwarts her eyewitness evidence. The fact that Julian is undeniably attracted to Sophia doesn't help either, so Julian hides his feelings as concern for a trauma victim and focuses instead on finding the killer.
Little do they know, the clues to solving the case may be right in front of them, displayed in Sophia's mother's "special" quilt design. Who will realize the secret Sophia's unwittingly been hiding in plain sight? When the truth comes to light, will Sophia find her voice again? Or will the murderer — still at large — silence her forever?
---
What do you think about this review?
Comments
No comments posted.

Registered users may leave comments.
Log in or register now!