"Mixing up Literature and Libations..."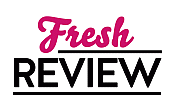 Reviewed by Dot Dittman
Posted August 30, 2014

Imagine my delight at finding this book! An additional way to introduce books and authors into my social life! COCKTAILS FOR BOOK LOVERS is a unique concept. In the words of the author, Tessa Smith-McGovern, "cocktails, conversation, and culture have always gone well together."
Fifty classic and contemporary authors are featured in this book. For each author, there is a brief and engaging biography paired with a cocktail. The drink is either inspired by one of the works of the author, or was a popular drink from the era of the author. There are even additional book recommendations for each entry in the book.
Two examples are Negus (mulled wine) which is mentioned in Jane Eyre by Charlotte Bronte and an Angostura Toddy inspired by a drink mentioned in The Awakening by Kate Chopin. I haven't tried these yet but I did make the Salted Caramel Bourbon Milk Shake which is paired with Flannery O'Connor's short story Wise Blood. So good and refreshing while reading on my front porch!
I just may have to "read" COCKTAILS FOR BOOK LOVERS from cover to cover. A delicious proposal...
SUMMARY
From Jane Austen's little-known fondness for wine to Hemingway's beloved mojitos, literature and libations go hand in hand. Cocktails for Book Lovers blends these in a delectable book that will delight both readers and cocktail enthusiasts alike. This irresistible collection features 50 original and classic cocktail recipes based on works of famous authors and popular drinks of their eras, including Orange Champagne Punch, Salted Caramel and Bourbon Milkshakes, and even Zombie Cola. So dip in, pick your favorite author or book, and take a sip—or start at the beginning and work your way through. Cheers!
Cocktails inspired by your favorite authors:
• Charlotte Bronte
• Dani Shapiro
• Dorothy Parker
• Ernest Hemingway
• F. Scott Fitzgerald
• Flannery O'Connor
• Jhumpa Lahiri
• Junot Diaz
• Virginia Woolf
• Wally Lamb
• And 40 more!
---
What do you think about this review?
Comments
No comments posted.

Registered users may leave comments.
Log in or register now!