"The Challenges Keep Coming for This Quaker Girl"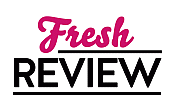 Reviewed by Clare O'Beara
Posted August 27, 2014

HONOR, the first book in the Quaker Brides series, starts in Maryland where Honor Penworthy lives until the death of her grandfather. The Society of Friends believes that slavery is wrong but in 1819 these good people meet trouble if they preach emancipation. Losing her home, her beau, her family's money and local friends, poor Honor has to leave the tobacco plantations with her maid Royale.
Honor goes to live in Pittsburgh with Cousin Miriam and her son Samuel, a glassblower who was deafened by fever, and his little orphaned nephew. Honor quickly starts to learn the hand signs the family has devised to help communication. Miriam naturally urges Honor to find a respectable husband. The family is intending to sell up and move to Ohio, following a bank collapse, so choices will be few. Honor tells Royale of an old Quaker saying - "A way will open." She hopes that it's true.
These are tough times; kidnapping, cholera and violence abound. The Quakers might be meek but their life is not one suited to faint hearts. Honor finds choices forced upon her and just has to hope that by living up to her ideals she can make a good, Christian home for herself and the faithful Royale.
I was interested to read about the Quaker traditions, which were ahead of their times in many ways. However on First Day, the former slaves are instructed to sit at the back of the meeting hall. As they do not have ordained ministers, a wedding must be witnessed by all the community. The glassblowing factory with its furnaces and molten glass seems like a vision of hell to Honor, while the newfangled paddle steamer is a dramatically exciting way to travel to Ohio, where Samuel intends to set up his own glassworks. Other people often ignore Samuel because he can't join in conversations, and he feels unreasonably jealous of men's attention to Honor because of this factor.
Author Lyn Cote has carefully presented the situation at a period when women had little freedom and the Underground Railroad operated in secrecy. She prefers to write about strong women, and her novels have won awards as well as being RITA finalists. I'm glad I met her heroine HONOR, and I'll be watching out for more historical romances from Lyn Cote.
Learn more about Honor
SUMMARY
When unexpected circumstances leave Honor Penworthy destitute after the death of her grandfather, she is forced to leave her Maryland plantation—and the slaves she hoped to free—and seek refuge with a distant relative. With no marketable skills, her survival hinges on a marriage arranged through the Quaker community to local glass artisan Samuel Cathwell. Samuel is drawn to Honor, but he has been unwilling to open his heart to anyone since scarlet fever took his hearing as a child.
A move west brings the promise of a fresh start, but nothing in Honor's genteel upbringing has prepared her for the rigors of frontier life with Samuel. Nevertheless, her tenacity and passion sweep her into important winds of change, and she becomes increasingly—though secretly—involved in the Underground Railroad. Samuel suspects Honor is hiding something, but will uncovering the truth confirm his worst fears or truly bring them together as man and wife?
Set against the backdrop of dramatic and pivotal moments in American history, the Quaker Brides series chronicles the lives of three brave heroines, fighting to uphold their principles of freedom while navigating the terrain of faith, family, and the heart.
---
What do you think about this review?
Comments
No comments posted.

Registered users may leave comments.
Log in or register now!