"An encouraging Christmas parable about putting the broken pieces of our lives back together."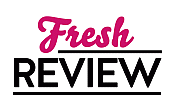 Reviewed by Viki Ferrell
Posted August 19, 2014

Ingrid Christiansen's empty nest has her in a funk. It appears none of her six children will be home for Christmas. Because he can see that Ingrid is not herself, her husband John secretly plans a trip to Europe to renew their vows in Paris and then on to Prague, where their youngest daughter is studying. Ingrid throws a monkey- wrench in John's plans when she volunteers to head up the community Live Nativity on Christmas Eve.
John is still reeling from Ingrid's decision when their dog of 16 years becomes ill and needs surgery. There goes the savings for the trip to Europe! If things couldn't get worse, a nephew lands on their doorstep to stay until Ingrid's sister gets out of rehab. Both Ingrid and John question their marriage, their feelings for each other and whether or not any of this can be fixed.
Susan May Warren brings us another delightful story about the Christiansen family. I've visited with these lovely people a couple times before in this beautiful rural Minnesota setting. EVERGREEN is about a broken family trying to put the pieces of their lives back together. They have faced one devastation after another over the past few years. The Christiansens really don't appear too different from any ordinary family with their usual problems. I can even see a little of myself in Ingrid and my husband in John. EVERGREEN is a story about forgiveness, about letting God heal your heart. Ms. Warren incorporates enough details from other stories about this family to help you understand some of their background, so this story can stand alone and should be an encouraging, inspirational Christmas read.
SUMMARY
An empty nest has Ingrid Christiansen dreading the upcoming holidays, but her husband, John, couldn't be more excited about this new season of life. He even has a surprise trip abroad planned. He's sure she'll love it. What's more romantic than Christmas in Paris?
Before he can stop her, however, Ingrid agrees to spearhead a major church project. Then their faithful dog, Butterscotch, needs emergency surgery, draining their savings. And then—because disasters strike in threes—an unexpected guest arrives, dredging up old hurts.
As a beautiful blanket of snow transforms the north woods into a winter wonderland, a deep chill settles over John and Ingrid's marriage. With the holidays fast approaching, their only hope of keeping their love evergreen depends on turning the page on the past and embracing a new chapter of their future.
---
What do you think about this review?
Comments
No comments posted.

Registered users may leave comments.
Log in or register now!