"A heart-pounding military thriller about seeking redemption for a mission gone awry."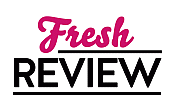 Reviewed by Viki Ferrell
Posted August 6, 2014

Five years ago, a team of six women Special Forces members were trained by Trace Weston and sent on a black ops mission in Misrata, Libya. They were given bad Intel, and 22 women and children were killed. No one was supposed to know they even existed. Each soldier was given a new identity and a new life, however, according to official government records, they are all dead.
Now someone is hunting them down, one by one. Zulu three and four are dead, Zulu five is barely clinging to life, Zulu one, two and six have been rescued and are in a safe underground bunker. Trace is determined to discover how someone found these women and why that person is trying to kill them. The team ventures outside the bunker on several covert missions, putting themselves in harm's way as they seek redemption. Can Trace keep them safe, even when Zulu one's boyfriend makes waves, determined to find her?
OPERATION ZULU REDEMPTION is a serial novel filled with fast-paced, adrenalin-pumping action that will grab you on page one and hold you captive till the end. You'll crisscross the globe with these operatives as they search for answers and their would-be killer. Ronie Kendig does an excellent job of portraying the thoughts and emotions of these strong and resilient women as they are being held captive in the underground bunker, as well as while on black ops missions. Ms. Kendig gives us a unique blend of supporting characters who strengthen the plot and move it along at breakneck speed. Many of the characters question whether or not God is really there for them and can forgive the atrocities of war some of them have committed. Filled with suspense, there is danger at every turn! Hang on tight for a roller coaster ride with this inspirational thriller. I do hope Ms. Kendig will give us more adventures with these Zulu operatives.
SUMMARY
They never should've existed. Now they don't. In the aftermath of their first highly successful op, the first all-female special ops team, known as Zulu, discovered that innocent civilians—women and children—died at their hands. Zulu was set up to take the devastating fall. Fearing for their lives, the Zulu team vanished. With new identities and spread across the globe, they live in relative but isolated peace—yet still haunted by the past. Terrified of being discovered. Five years after that horrific night, they've begun to hope they might be safe and the tragedy forgotten. Until two of them are murdered.
Start the mission on July 4th with Operation Zulu Redemption: Overkill--The Beginning. This FREE episode drops you into the rapid-fire action where the women of Zulu are trying to figure out who is targeting them. Who really set Zulu up to take the fall years ago? Are they one in the same? Now the remaining members of Zulu have no choice but to regroup and stop their enemy--before it's too late. And Overkill is just the beginning...
---
What do you think about this review?
Comments
No comments posted.

Registered users may leave comments.
Log in or register now!