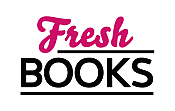 Summer Reads are HOT in July!
"From the past to the present and back again can their love endure all time"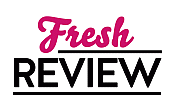 Reviewed by Joanne Bozik
Posted August 2, 2014

MY LADY HIGHLANDER is a great read of passing through time from Scotland 1603 to modern day New England. Isobel MacHamish who was helped to escape marriage to her ex lover who had broken her heart back in Scotland 1603, to the present day in New England. She works at selling all kinds of potions at New England Highland Games. To her surprise, she notices a very good looking well built man Bryce (Bull) Buchanan. Bryce saves Isobel's life and a romance starts to bloom, but they have one or more obstacles in their way. What a surprise for Isobel when her ex lover turns up in New England present time.
Bull is thrilled to be back to his time playing at the games in New England, but someone wicked has other plans for his future. He left his best friend back in Scotland 1603, who had met and married a beautiful woman from that time. Now Bull see's a young woman in trouble and saves her life. A feisty little beauty called Isobel, but the one thing Bull does not want to do is go back in time again. But some with wicked ways have control over whether he stays or goes back.
Someone is trying to harm or kill Isobel and both Bryce and her ex lover try to track down the culprit. In doing so, all of them are sent back in time again to Scotland 1603, along with Isobel's best friend. As time passes, romance starts to bloom not only for Bryce and Isobel, but for her girlfriend and her ex lover. Oh and by the way, there's a Brownie, yes that's right, he's a little man from historic Scotland called a Brownie who has been stiring up much trouble. Is he the one trying to kill Isobel or is it someone in high ranks who wants her dead? I loved MY LADY HIGHLANDER by Nancy Lee Badger. The characters are dangerous, loving carefree and lusty!
SUMMARY
Award-winning author, Nancy Lee Badger, revisits present day Highland games, and ancient Scotland in this Scottish time travel romance, Book #1 in the Kilted Athletes Through Time series. Isobel MacHamish escaped a betrothal in ancient Scotland. She rebuilt her life in present-day New England, yet something-or someone-is missing. Arson, thievery, a stalker, and a handsome caber-tossing athlete turn her world upside down. Bryce Buchanan saves a pretty woman-twice. Sent back to ancient Scotland-again-he is trapped between the skittish woman, and a man pressuring her into marriage. Battles, swords, a Scottish brownie, and a power-hungry laird make 'Bull' want to head home to New England. To escape her former lover, and his murderous, father, Izzy finds her inner warrior. And, when the handsome athlete shows her what falling in love can bring, she is torn, because keeping her hands to herself, is one battle she will never win.
---
What do you think about this review?
Comments
No comments posted.

Registered users may leave comments.
Log in or register now!