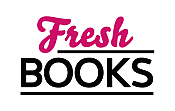 Great new reads in September
"Heartbreaking and Adventurous"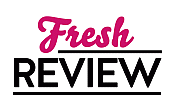 Reviewed by Susan Dyer
Posted August 2, 2014

Contemporary Women's Fiction | Contemporary
This is my first time reading Elizabeth Gilbert. I think I'm one of fifty people who has never read her book, Eat, Pray, Love. SIGNATURE OF ALL THINGS begins with Henry Whittaker's "rags to riches by way of hard work, cunning, and ruthlessness" story. He claws his way to the top, becoming a rare plants and pharmaceuticals baron, one of the richest and most powerful men in Philadelphia, and the proud owner and resident of the great White Acre estate, home to and propagator of both rare plants and rare intellect.
Many readers have noted that Henry's story seems to be given too much attention in a lengthy novel that is supposedly not about him but about his daughter, Alma. However, if SIGNATURE OF ALL THINGS revolves around Alma, Alma revolves, for much of the book, around Henry and around White Acre, which is almost more a character than merely a location: "White Acre was both magnificent and daunting, especially upon first sight. The place had been expressly designed to intimidate, after all, and few guests could hide their awe, their envy, or their fear." Now ensconced in White Acre, and having acquired, somewhere along the way, a very sensible, intelligent, and industrious Dutch wife, Beatrix, Henry is now ready to raise a family in the splendor he only dared to dream of when he was a child himself.
As fate would have it, Henry and Beatrix are blessed with only one child, a little girl named Alma, born in the year 1800 (which makes it very easy for readers to know how old Alma is whenever a date is mentioned in the story). Surprisingly, Henry is not upset at having only a daughter as his sole heir, and he is more than happy for Beatrix to raise Alma under the strictures of a very thorough classical education, while both her parents instill in Alma a supremely logical and scientific way of thinking, as well as a love of and aptitude for well-reasoned debating, which earns Alma her place at the table during the Whittakers' famous dinner parties, hosting the greatest minds of the age.
SIGNATURE OF ALL THINGS is beautifully written and filled with many rich characters. Spanning the heady scientific 18th and 19th centuries, this saga explores the world of science, botany, and intellect through Alma's eyes. A travelogue of sorts, the story explores both the inner workings of a human heart and mind, as well as far flung places around the globe. The story unfolds slowly, and if you are even remotely familiar with the history of science, you will delight in the ways Alma gets inserted into the landscape.
SIGNATURE OF ALL THINGS is breathtaking, spectacular and highly enjoyable, the book will remain etched in your memory for a long time for the wonderful cast of characters - both believable and unbelievable. Elizabeth's vivid description of 18th and 19th century events seem so real, virtually taking the readers back to that age. All in all, SIGNATURE OF ALL THINGS was most enjoyable and I would certainly recommend it.
SUMMARY
In The Signature of All Things, Elizabeth Gilbert returns to fiction, inserting her inimitable voice into an enthralling story of love, adventure and discovery. Spanning much of the eighteenth and nineteenth centuries, the novel follows the fortunes of the extraordinary Whittaker family as led by the enterprising Henry Whittaker—a poor-born Englishman who makes a great fortune in the South American quinine trade, eventually becoming the richest man in Philadelphia. Born in 1800, Henry's brilliant daughter, Alma (who inherits both her father's money and his mind), ultimately becomes a botanist of considerable gifts herself. As Alma's research takes her deeper into the mysteries of evolution, she falls in love with a man named Ambrose Pike who makes incomparable paintings of orchids and who draws her in the exact opposite direction—into the realm of the spiritual, the divine, and the magical. Alma is a clear-minded scientist; Ambrose a utopian artist—but what unites this unlikely couple is a desperate need to understand the workings of this world and the mechanisms behind all life.
Exquisitely researched and told at a galloping pace, The Signature of All Things soars across the globe—from London to Peru to Philadelphia to Tahiti to Amsterdam, and beyond. Along the way, the story is peopled with unforgettable characters: missionaries, abolitionists, adventurers, astronomers, sea captains, geniuses, and the quite mad. But most memorable of all, it is the story of Alma Whittaker, who—born in the Age of Enlightenment, but living well into the Industrial Revolution—bears witness to that extraordinary moment in human history when all the old assumptions about science, religion, commerce, and class were exploding into dangerous new ideas. Written in the bold, questing spirit of that singular time, Gilbert's wise, deep, and spellbinding tale is certain to capture the hearts and minds of readers.
---
What do you think about this review?
Comments
No comments posted.

Registered users may leave comments.
Log in or register now!