"With Enemies Becoming More Powerful, How Can One Contessa Save Her People?"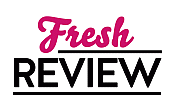 Reviewed by Samantha Randolph
Posted July 28, 2014

Inheriting a city full of anger, corruption, and fear isn't exactly what a future Contessa would want. Sofia Scaligeri desperately wants to change her home, but it seems impossible with all the enemies they face. When a Concordian engineer, Giovanni, agrees to build a bridge over the Irenicon, a solution starts to present itself. But with a deadly Wave coming, no one can tell who will survive.
While IRENICON by Aidan Harte has a really interesting premise, I ultimately couldn't get into it as much as I wanted. The setting is very intriguing, and I like all the use of the water element, but most of the world building left me confused. The snippets of information between some of the chapters is helpful in answering some questions, but most of the time they made me more puzzled rather than clarifying the scene.
I didn't grow to love any of the characters, but Sofia is nicely complex and engaging. She grows as she faces challenge after challenge, and I like how she starts to mature into the role she will hold later. I also like the side romance between her and Giovanni, even if the ending left me a bit upset. The writing overall is smooth, and I think I will read more novels by Aidan Harte.
Overall, for anyone who wants to try a different kind of adult fiction, IRENICON by Aidan Harte might be a good fit. I think in the end, the story and setting just wasn't for me, but I could easily see someone else really loving it. I will definitely remember Sofia, and I will still look for more from Aidan Harte.
Learn more about Irenicon
SUMMARY
The river Irenicon is a feat of ancient Concordian engineering. Blasted through the middle of Rasenna in 1347, using Wave technology, it divided the only city strong enough to defeat the Concordian Empire. But no one could have predicted the river would become sentient-and hostile.
Sofia Scaligeri, the soon-to-be Contessa of Rasenna, has inherited a city tearing itself apart from the inside. And try as she might, she can see no way of stopping the culture of vendetta that has the city in its grasp. Until a Concordian engineer arrives to build a bridge over the Irenicon, clarifying everything: the feuding factions of Rasenna can either continue to fight each other or they can unite against their shared enemy. And they will surely need to stand together-for Concord is about to unleash the Wave again.
---
What do you think about this review?
Comments
No comments posted.

Registered users may leave comments.
Log in or register now!